Okay so International Iron Man is still giving us a bit of Teen Tony – which makes so much more synchronic sense now that we've seen the Captain America; Civil War movie, right? And with much less shoddy CGI. Though the insistence of being twenty years ago and having Google and smart phones still makes for some temporal oddities.
Because, really, losing yourself on the internet in 1996 wasn't that great. Sure, you had Rich's Revelations on Usenet, but… mind you I suppose it did take a long time to download, giving you a chance to play lots of Super Mario 64. When you aren't inventing your own personal cloaking device that is. Technology has come a long way…
And in All-New Wolverine we see just how far SHIELD can go. And they're still meant to technically be the good guys, right? Even after Pleasant Hill?
So what else has changed in this post Secret Wars landscape? Well in Uncanny Avengers, it seems that Hank Pym was rather affected by Molecule Man in the reborn universe. Where's Miles Morales when you need him?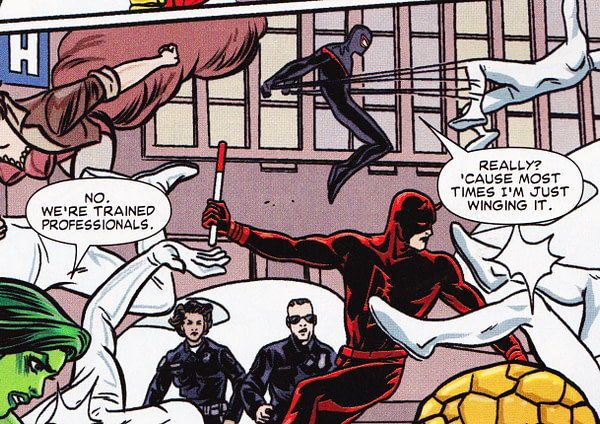 Yeah but winging it with a three week old burger in your back pocket, am I right?
So what's up with the Inhumans today?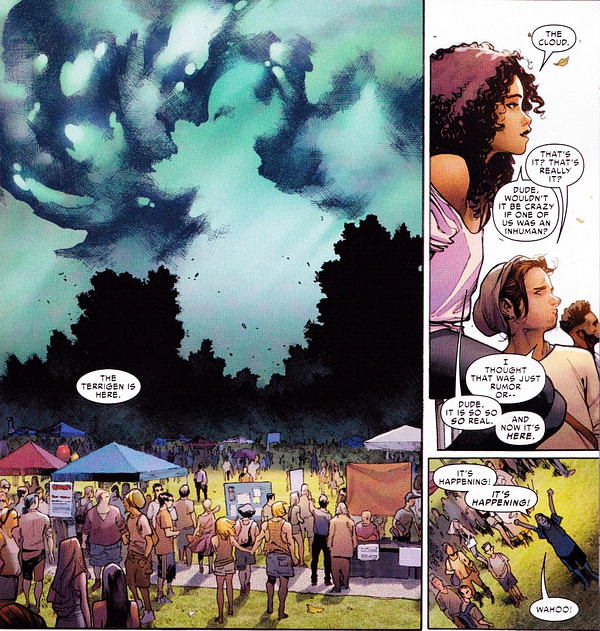 We're about to get some more in Civil War II.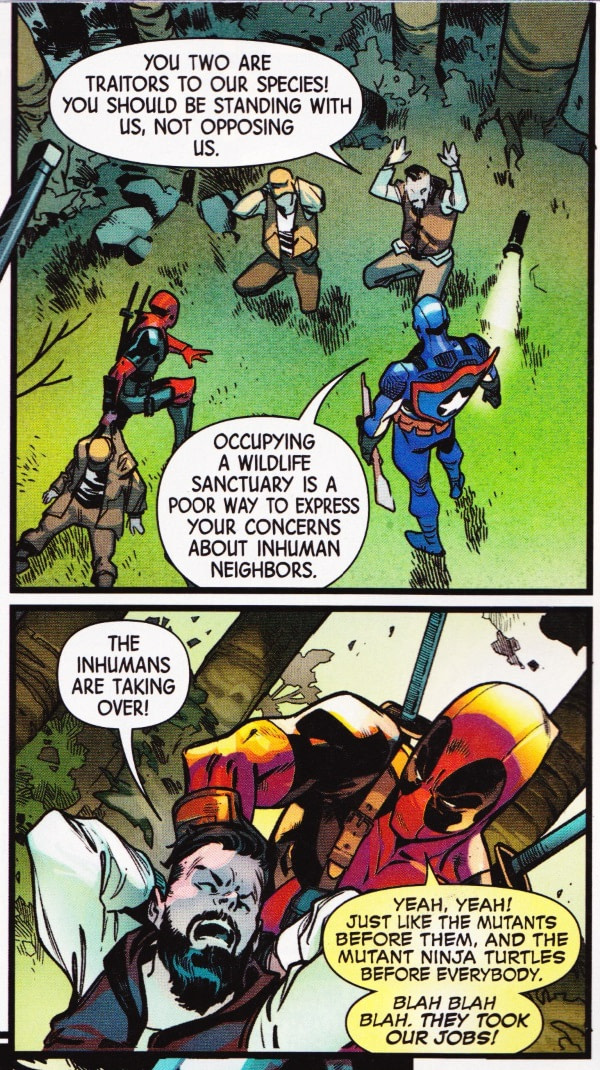 And Uncanny Avengers is dealing with some people who really don't like Inhumans. Why do they remind me so much of certain Marvel Comics fans?
But everyone's just getting a bit too familiar and jokey about their past versions of themselves.
It was Superman who did it a few weeks ago. As he, Wonder Woman and Batman headed off to fight some evil energy form of Superman in China, as you do, he invoked the words.
 Call back to an animated series from the seventies? Check.
But more people want to play that game today and go further back. First in The Silver Surfer #4, straight from one of the… looser adaptations of the Fantastic Four characters, from 1979's Flintstones/Thing cartoon double.
And again in Deadpool: Last Days Of Magic, Straight from the sixties Captain America.…
Of course, Captain America's shield isn't what it once was either…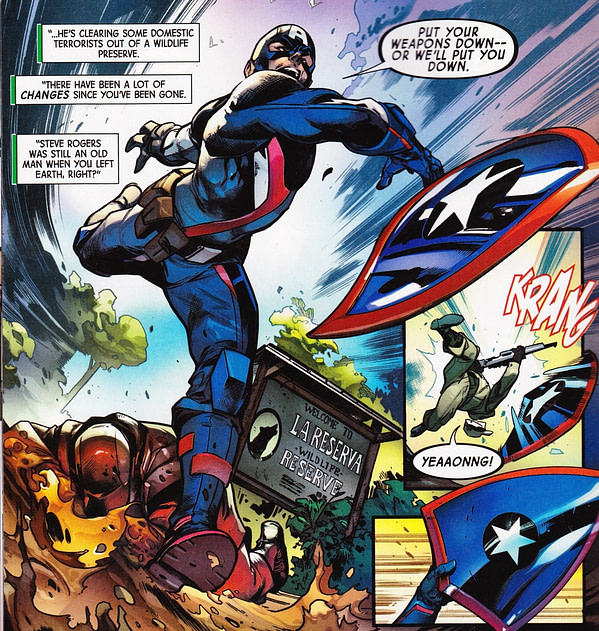 You just know Dan Slott is itching to bring back Ms Lion to regular canon continuity don't you? This is, after all, how he left her in Spider-Verse…