Harley Quinn & The Suicide Squad April Fool Special is a comic by Rob Williams, Jim Lee and friends. Williams and Lee are on the new Suicide Squad title starting up as part of DC Rebirth.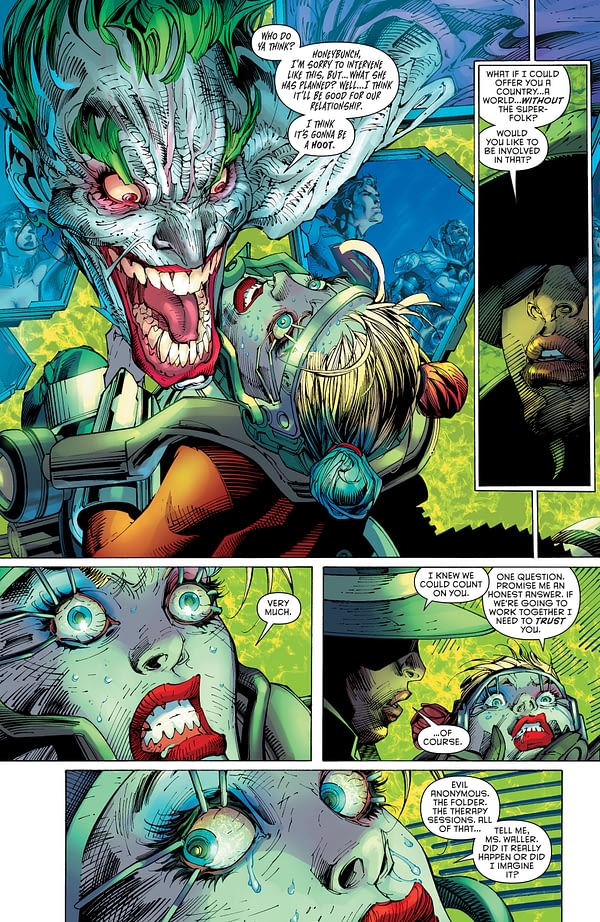 The issue sees Harley Quinn going through some trying psychological experiences.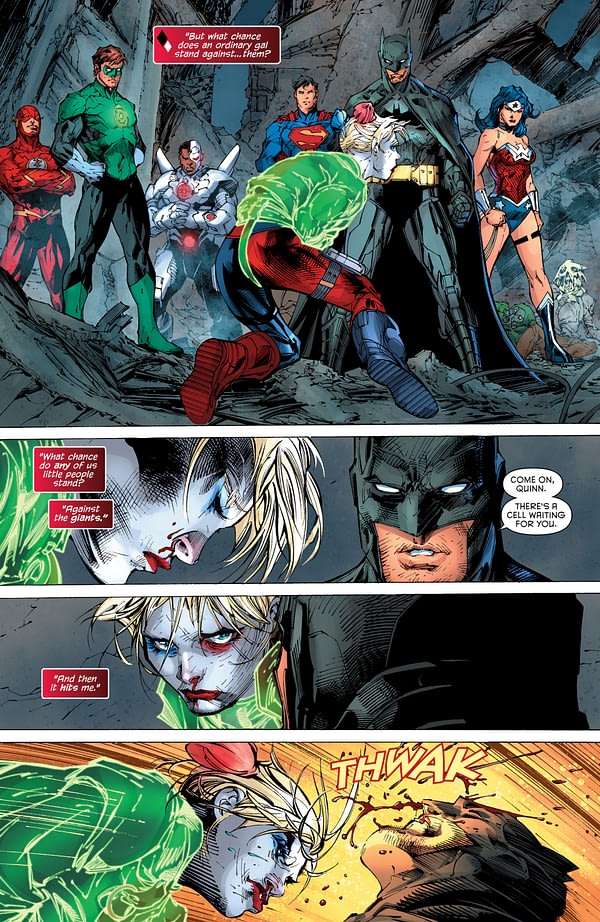 And, yes, headbutting Batman, but only after she has been restrained by a literal Green Lantern generated straitjacket. It makes Sucker Punch look subtle.
But here's where things get even more interesting. When Amanda Waller was rebooted for the New 5 relaunch, she changed from looking like this…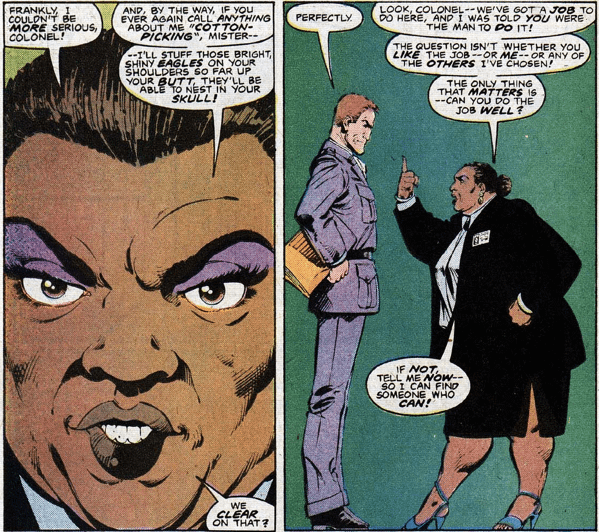 …to looking like this.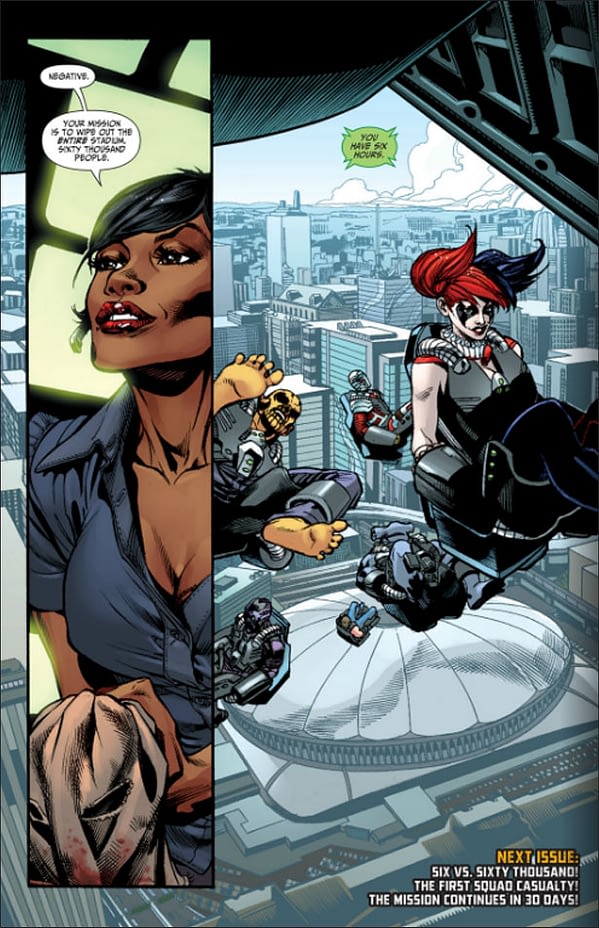 And even though they teased the idea of Amanda filling out a little…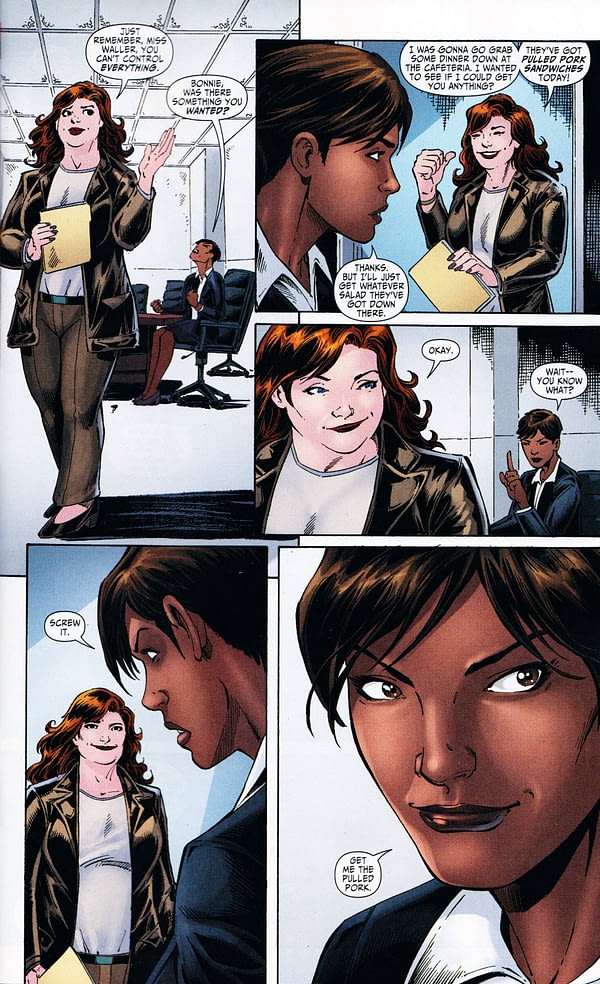 …in New Suicide Squad #19 out today, she still looks like this.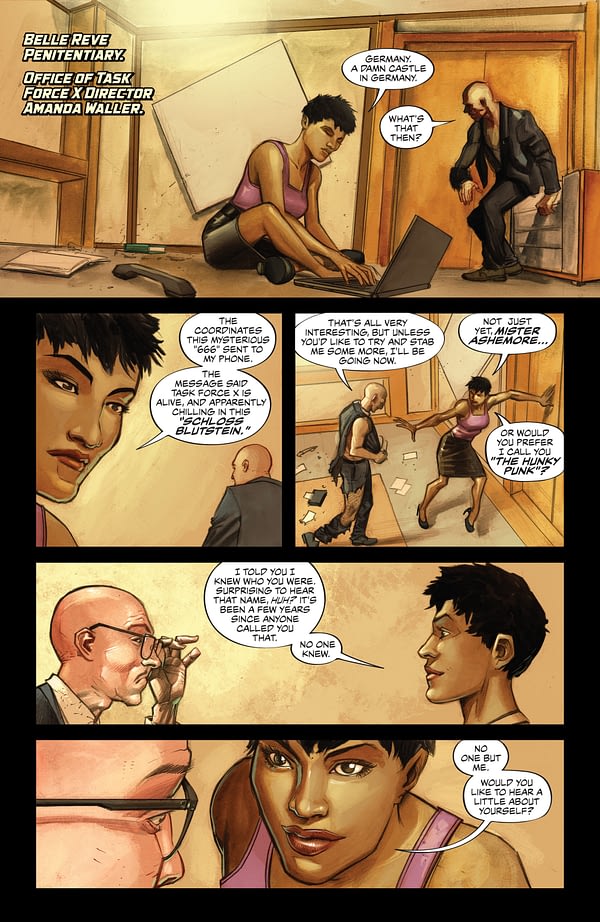 But in Harley Quinn & The Suicide Squad? She looks like this.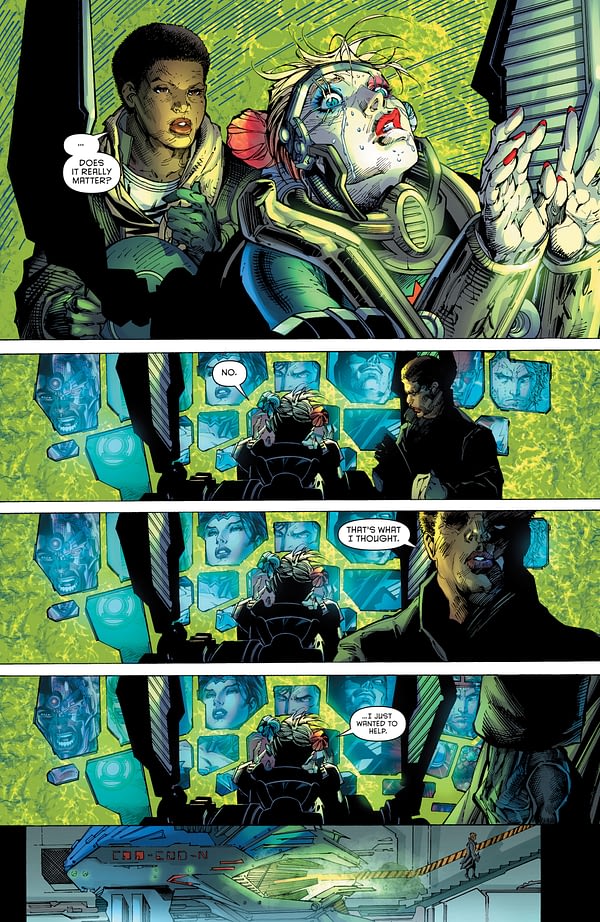 And the team looks like this.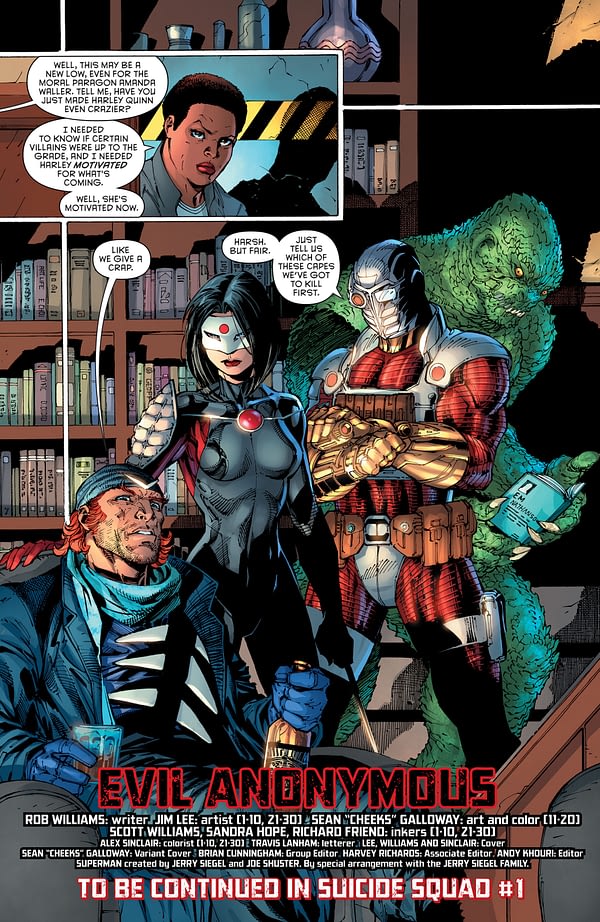 Get that "To Be Continued?" Amanda Waller has returned to a form closer to her Pre-52 look. They've split the difference. This is all evidence that not only is this the first DC Rebirth title hiding in plain sight, but also there's some jiggery-pokery going on with reality and possibly memory as a result of the Rebirth…
But this is the team going forward. Harley Quinn, Captain Boomerang, Deadshot, Katana and Killer Croc.
Hey, isn't there a film with those guys in it?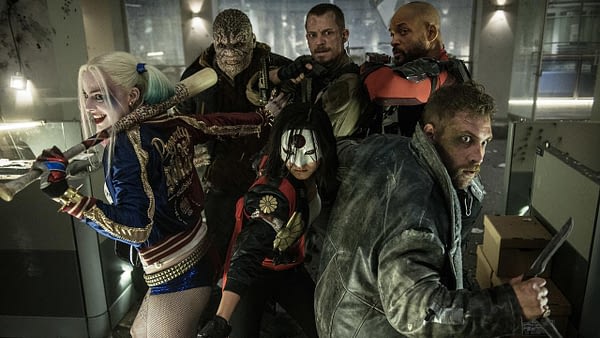 Given the title, some folk aren't going to make it. And given the look at that final page in the comic… sorry Slipknot.
And look how Amanda Waller appears in the film as well…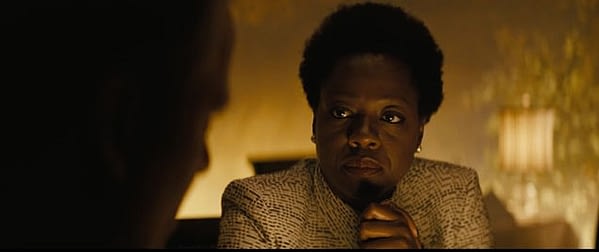 Harley Quinn & The Suicide Squad April Fool Special #1 is published today. Suicide Squad the film is released on August 5th.
Enjoyed this article? Share it!