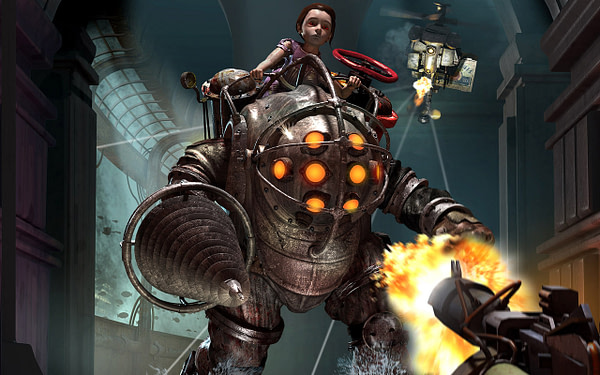 News of a Bioshock Collection has been circulating for quite some time now. There have been several leaks centred around the collection, especially when it comes to ratings boards.
Alas, it seems to have come to pass again, as now the ESRB have a listing for the game on their site (via Gematsu.com). If it's turning up on the ESRB, then we can probably take this as true. That means it's rather odd we haven't gotten official confirmation about it yet.
Now it feels like a question of time, and it will be interesting to see if there are any changes to the game, be they graphical enhancement or special features. I hope this really gets some love by 2K.