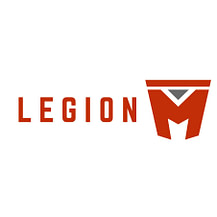 As technology allows anyone greater access to the means of production and distribution systems, the opportunities to get in on the ground floor of a new exciting project seem limitless. Legion M, an endeavor looking to organize fans into the first fan-owned company, launched today on the premise of "opening the gates to Hollywood."
Founders Paul Scanlan and Jeff Annison told Bleeding Cool the initiative will allow people outside the Hollywood system to become involved in the creation of new films, TV shows and other entertainment projects. The two are veterans of uncharted entertainment frontiers as their company MobiTV was an early innovator in bringing television to mobile platforms. The duo won an Emmy for the technical contribution. Scanlan said their new venture is "a logical progression" in integrating fans and technologies.
The pair also founded the New York Rock Exchange, a platform that allowed fans to own a piece of a song. Fans could buy a "rock certificate" allowing them a share of the copyright. But until recently, the concept was more ceremonial as Securities and Exchange Commission rules prevented any sort of profit-sharing options. Then, last year, key provisions of the Jumpstart Our Business Startups Act went into effect allowing for financial incentives in private securities. From that change in the rules, Legion M became a reality. According to Scanlan, "fans [now get] to own a piece of an entertainment company from the get-go where we can invest and monetize in multiple projects and bringing them on board as investors and fans."
While the concept sounds familiar to anyone who has offered a few dollars to a fan film on one of the popular crowdfunding websites, Legion M differs in several ways. One key difference is instead of donating to a specific project and opting into a physical reward, fans investing in Legion M will receive actual shares of the company. "When we're successful, you share in that success," Scanlan explained.
Also, crowdfunding sites like Kickstarter are specifically prohibited from allowing project creators to offer backers a financial reward for their investment; necessitating the evolution of backer incentives and premiums on those platforms. "We're not asking fans to contribute to one specific project," Scanlan added. "We're asking them to contribute to an entertainment company that they will be part of for a long time."
When someone becomes an investor in Legion M, they will have access to behind-the-scenes details via an app and online interface. Other potential avenues of access may include special online conference calls and live streams from the sets of projects in production. "We want the fans to be involved, but we still want them to experience that project once we bring it to market," Scanlan said. In that regard, investors may not learn all the details of a given concept in order to maintain a sort of spoiler-free zone for the finished project.
The company is looking to create original properties and perhaps even revive older concepts. "We're working with a great creative alliance and proven creators who understand the business and understand Hollywood," said Annison. The alliance includes Stoopid Buddy Stoodios, the group behind Robot Chicken. "They have dozens of treatments, videos and projects that they come up with, but haven't implemented yet," he explained. These existing ideas can be presented to the investor pool — nicknamed the legion — for feedback.
"We're also looking for this creative alliance and the legion itself to help us find the next generation of talent," Annison added. The fanbase is in a valuable position to spot new voices on services like YouTube and bring them to the attention of the company. "We've got this infrastructure of people who can help us evaluate it and cultivate emerging talent," he said.
Other creative forces involved in Legion M include Meltdown Entertainment founder Gaston Dominguez-Letelier and 42 Entertainment, the group known for their innovative alternate reality games like Halo's ilovebees ARG.
"When we look at projects, we have three criteria," Scanlan explained. "The first: is it fun and engaging for the legion?" The group will be looking for projects that create an exciting look at the process for the investors.  The second concern is monetization. "Because fans are making an investment, we need to run a business and invest in projects that we think can give us a nice return," Scanlan said. Legion M's third concern is creating material that could be potentially beneficial to the world. "There might be projects that the studios, for whatever reason, cannot pick up, but we might want to get involved," he said.
"It's a win-win-win for everyone," Scanlan continued. Creators they talked to love the concept because "it gives them a little more freedom and gets them closer to their fanbase and be empowered." And while fans will enjoy a new level of access, Scanlan mentioned Hollywood also sees the endeavor. Where the major studios often depend on existing intellectual properties, Legion M can incubate new concepts with a greater amount of freedom.
Anyone interested in getting involved can log onto thelegionm.com. The company will also hosting an official launch at the upcoming Silicon Valley Comic Con March 18th – 20th with Scanlan and Annison appearing at a panel on March 19th.