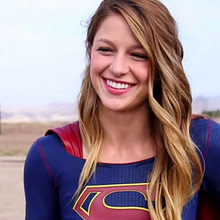 Supergirl will likely see a renewal as CBS appears ready to renew all of its freshman shows.
While speaking at the Deutsche Bank 2016 Media, Internet & Telecom Conference in Florida, CBS boss Les Moonves revealed the optimistic outlook. "We have five new shows on this year … Of those five, I believe all five of them will be renewed, and we own four of them," he said, according to The Hollywood Reporter.
The other four shows include Life in Pieces, Code Black, Criminal Minds: Beyond Borders and Limitless.
Moonves also made mention of next year's Star Trek series. The show will stream on the network's All Access app exclusively. Mentioning that both Amazon and Netflix showed interested in the program, Moonves said he decided to keep the show on their app because it is both a "tiger in a bottle" and a "crown jewel."