American Gothic Press is publishing a comic called Killbox in April.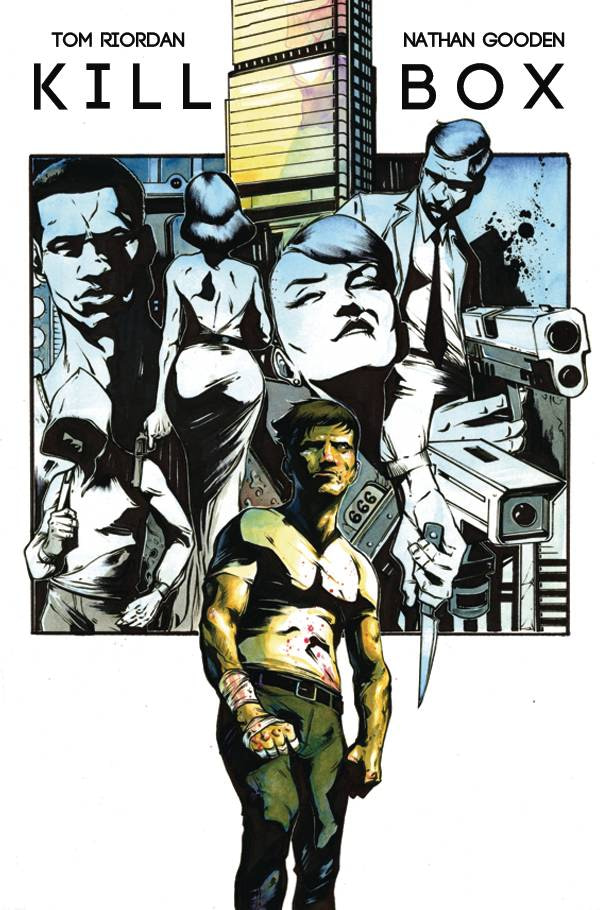 (W) Tom Riordan (A/CA) Nathan Gooden
A down-on-his-luck bartender. A Yakuza's wife. A teenager with a penchant for handguns. They may not appear to have anything in common, but they're all part of the Killbox. The debut series by Tom Riordan brings a vicious game of violence to the streets of Los Angeles, where carefully selected players are picking each other off one by one. Don't miss this electrifying and brutal book illustrated in blistering inks by Nathan Gooden (DEADEYE).
But not everyone is happy.
KILLBOX Created by Brian denham. Change your title. Avoid market confusion. #Killbox on Comixology now! more in 2016 https://t.co/7lOQnvxryn

— Antarctic Press 🐧 Comics & Chill (@AntarcticPress) January 26, 2016
Brian Denham created a comic called Killbox for Antarctic Press back in 2002, updated in 2009, and it's still available on ComiXology with more planned for 2016.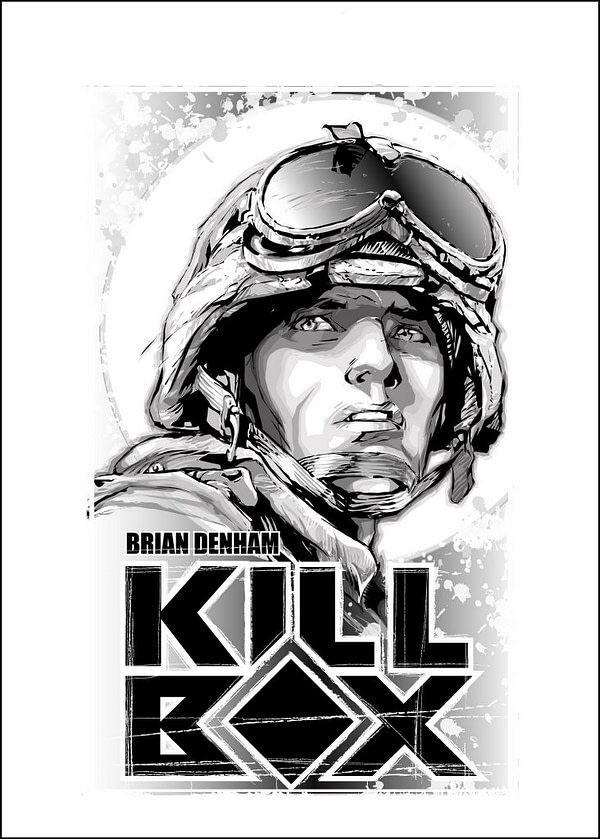 Indeed, I was doing some research on the subject of war in comics for Bleeding Cool Magazine and it came up repeatedly.
I created #Killbox in 2002. Worked on other projects since but have more KILLBOX coming in 2016. AGP trying to take my name. Just stop it.

— Brian Denham | Comics (@BrianDenham) January 26, 2016
The publisher American Gothic Press has responded.
First, American Gothic Press would like say that we are sorry for any stress we are causing Antarctic Press and Brian. Our intention is not to infringe on another creator's hard work. The problem lies in Mr. Denham's misunderstanding of the copyright laws. The simple fact is that a title cannot be copyrighted, nor can you copyright a common word in the English language. Case in point, the title "World's End" has been used in a dozen different book titles and used by 15 different films and TV shows since 1954. "Killbox" has been used as a film title for 4 movies, 3 books (including Brian's), 2 video games and a Windows app. The term "Killbox" is a military vernacular that simply means strike coordinates. This book was also submitted to us by an outside creator and was not developed in house. However, we fully support our creators. I guess my question to Brian is why have you decided to pick a fight with us, when you have not done a thing about the other dozen companies that have used "Killbox" before and since 2002. There is no cease and desist to send because there simply is no infringement.

Lastly, I am really confused at Brian Denham's insistence that his rights were violated by us when clearly he is famed for recently releasing AIRSHIP ENTERPRISE and STEAM WARS. We are pretty sure that these are clearly infringing and trading on well-known properties. I am trying to figure out if Antarctic Press is the Kettle or if Brian is the Pot.
The name Killbox was, indeed, never trademarked for comics by Antarctic Press or Brian Denham.
Well, just to be sure, Philip Y Kim of American Gothic Press has just registered a trademark for Killbox for "Comic books; Comic magazines; Comics; Graphic novels; Magazines featuring a series of graphic novels and stories; Posters; Printed series of fictional short stories; Comic magazines; Graphic novels; Printed periodicals in the field of graphic novels and stories; Series of fiction works, namely, novels and books"
Will Brian Denham challenge it?