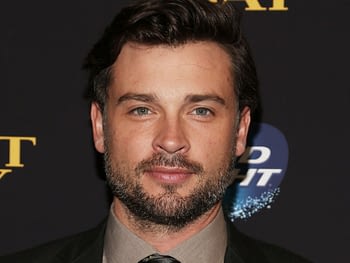 Though Smallville star Tom Welling has not been approached to return as Clark Kent on CBS's Supergirl, he fielded the question about returning; a possibility he regarded as "kind of odd."
The question was posed by Buzzfeed's Jarret Wieselman when he talked to the actor, according to The Wrap. Approaching it from a performance viewpoint, Welling said, "I don't know who he is at that point." The Clark of Supergirl is a more experienced public persona than the one Welling played when Smallville concluded. He would also not even be the exact same character; with different experiences informing the role in different ways. One thing Welling would have to go on — as he put it — "He would obviously be Superman."
Clark has been seen on the new series in the form of a benevolent and supportive instant message and the very occasional CGI-assisted silhouette. But as the show is the story of Kara Danvers, defining her cousin is not such an urgent priority.
Of course, Supergirl has not shied away from past incarnations, casting previous Superman and Supergirl Dean Cain and Helen Slater as Kara's adoptive parents on Earth. Smallville's Supergirl Laura Vandervoort will be playing Indigo in an upcoming episode. There may yet be a part for Welling, but reprising Clark will likely continue to be an odd idea to the actor until it actually happens.
Enjoyed this article? Share it!