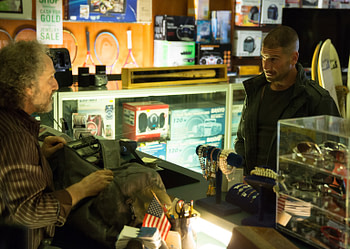 While chatting with Slashfilm about the upcoming season of Daredevil, Marvel Television executive vice president Jeph Loeb addressed the weekend rumors about a potential Punisher series spinning off from Daredevil.
Though not confirming or denying development of The Punisher, he said, "I'm never going to discourage a network from looking at one of our characters and encouraging us to do more." Loeb was quick to point out that the intention of the new season was not to position Frank Castle — and actor Jon Bernthal — into his own series, but added, "If we are lucky enough that through the writing, through the direction, through the actor that people want to see more of that person, terrific."
Daredevil's second season debuts on Netflix on March 18th.