Some of you may have seen this before, but for those who haven't… David Gallaher (Only Living Boy, High Moon) shared this list that he has posted on above his desk. It's the Artist's Ten Commandments from 2000 A.D. (the bold is Gallaher's own).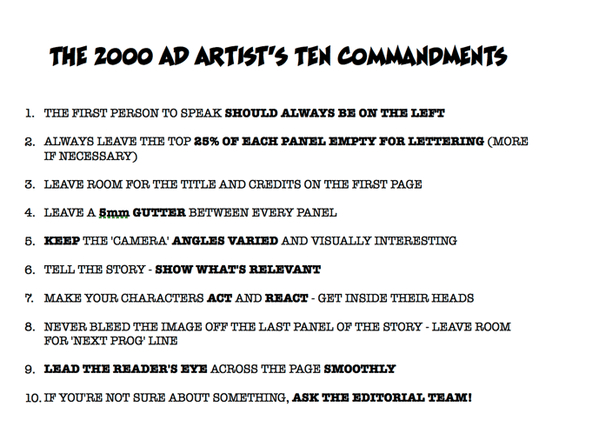 These are good tips for artist no matter what company you are or want to work for.
.@JoeCaramagna I have this pasted above my desk (via @2000AD, bold is mine) pic.twitter.com/kILwhNrd6q

— David Gallaher (@DavidGallaher) January 2, 2016
Enjoyed this article? Share it!