Phantasm is a special movie. It rests at the axis of cheesy and sublime. It is one of the few films to actually work as dream logic and yet remain compelling. It also gave us one of the great horror heroes in the form of Reggie Bannister. It's available on DVD, as are its sequels, but a Blu-ray release has never been announced.
But now, Ain't It Cool News reports the film is getting a 4K restoration thanks to J.J. Abrams's production company Bad Robot. Abrams cited the film as his inspiration for naming Gwendoline Christie's Star Wars character Phasma; the armor she wears reminded him of the strange spheres used in Phantasm. Speaking of the spheres, AICN has a still from the 4K restoration featuring a Phantasm ball getting personal with an unfortunate cemetery worker: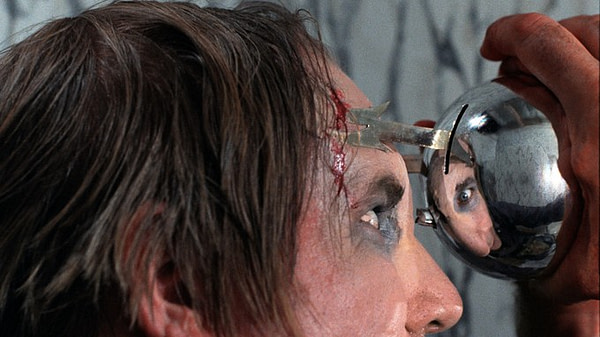 The movie has never looked better. Details about the eventual release of the 4K release on Blu-ray are as of yet unknown, but it's nice to see the movie getting a little love and attention.