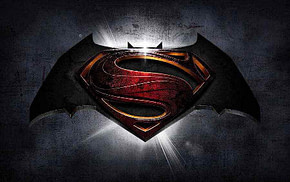 Speaking with Collider, Batman v Superman: Dawn of Justice producer Charles Roven discussed the importance of relatable characters in the film. While their costumes and powers create a certain amount of interesting, it's important for the underlying characters to resonated. As Roven explained, "you're also hoping that the audience can relate to some of them, that if we make their stories compelling and relatable, interesting and emotional, that you're going to really want to spend more time with them."
"So you talk about Man of Steel and I felt that Clark's relationship with both of his fathers was pretty emotional and you can relate, certainly people who lost a loved one can relate, and we all have at some point in our lives lost loved ones," he continued. "So I think even with Batman v Superman we wanna have characters that touch us, and if we can continue to make films like that, the I think they're sort of 'genre proof'" That "genre-proofing" will help to stave off any potential superhero fatigue.
The producer also said that while the film still has many effects shot to complete, new footage would be coming to light "certainly before the end of the year."