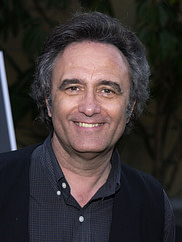 Joe Dante, director of The Howling, Innerspace, and Matinee and other 1980s classics, is set to direct Labirintus, according to The Hollywood Reporter.
The film centers on a paranormal investigator and a psychiatric researcher who explore an decaying Soviet lab in Hungary. They question their own sanity when they face off against a supernatural horror.
Dante is currently casting the film, which will shoot in Hungary. The director also has a number of projects rumored to be in the works, including The Man With Kaleidoscope Eyes and Polybius, about an infamous 1980s arcade game that caused some players to go mad.
Labirintus will be looking for distribution at next month's American Film Market.