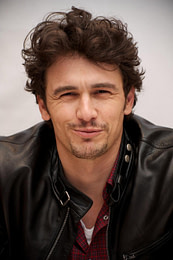 Restless artistic spirit James Franco has a new film coming to Video On Demand services on October 23rd.
According to The Wrap, Franco's adaptation of The Sound and the Fury, based on the William Faulkner novel, will be released via New Films International to VOD platforms and receive a small theatrical run this Friday. The film stars Franco, Seth Rogen, Danny McBride and Ahna O'Reilly and charts the course of a family of Southern aristocrats as their fortunes tumble.
Franco already adapted Faulkner's As I Lay Dying, proving a certain loyalty to the author.
The tide of VOD releases timed to theatrical runs appears to be building, even if certain movie theater chains pushed back against it last week when Paramount announced a quick VOD turnaround for the Paranormal Activity: The Ghost Dimension. Also opening on October 23rd, the film will see a VOD release seventeen days after its theatrical distribution drops under 700 screens. Regal, Cinemark and a few other regional chains balked at the arrangement and refused to screen the film.
For films like Franco's passion projects, VOD may create favorable economics for him to continue making film like the upcoming Disaster Artist, a film about the making of one of the worst films ever made.