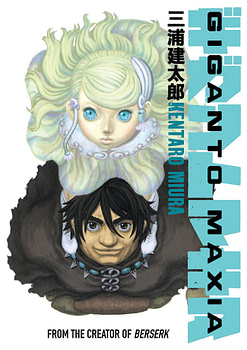 Noting the recent change in management at Dark Horse Comics, AnimeNewsNetwork asked how this might affect Dark Horse's commitment to publishing Japanese titles in English.
They got an answer regarding the new EIC Dave Marshall, via Editor Carol Horn who said:
He was the editor of Dark Horse's original Avatar comic series The Promise and The Rift, as well as our four-volume The Legend of Korra: The Art of the Animated Series. Dave was also editor of The Art of The Evil Within, which, as many will know, is the English title of the Japanese game Psycho Break, fromResident Evil/Biohazard creator Shinji Mikami. As with our recent Dragon Girl and Monkey King: The Art of Katsuya Terada, The Art of The Evil Within was an example of a new book that Dark Horse originally designed and published in English working with the Japanese creators, and which was then later published in Japan itself, in a Japanese-language edition.
And then Carl Horn made the commitment,
At present, Dark Horse plans to increase its output of Japanese titles (manga, novels, and art books) by at least 25% in 2016 compared to this year, and it's possible that might rise a bit, as we are still finalizing our 2016 schedule.
They noted that Dark Horse Comics have already announced the release of Kentarou Miura's Giganto Maxia, CLAMP's RG Veda, Spike Chunsoft and Takashi Tsukimi's Danganronpa: The Animation, and Kengo Hanazawa's I Am a Hero starting in 2016 and that I Am a Hero will be the first time that Dark Horse has licensed a manga from Shogakukan since the company began releasing manga in 1988…
More to come.