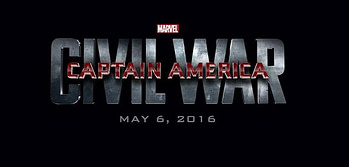 Okay, slight spoiler warning here. Look away if you don't want to know who has been spotted on the set of Captain America: Civil War and might be making a MCU debut.
Ready?
According to Heroic Hollywood, Marisa Tomei, previously announced as playing Aunt May in Marvel's Spider-Man reboot, was seen shooting a scene before production wrapped on the film earlier this week. This follows up reports of Peter Parker's bedroom being spotted at the studio. The site speculates "Aunt May was in that bedroom scene with Peter Parker." Which makes sense, doesn't it? I suppose she could be out shopping for meat and get caught up in an epic Hulk/Iron Man fight on the streets of Brooklyn, but establishing her as Peter's aunt would be the right call.
Civil War might the most Marvely Marvel movie of all time, with Spider-Man and Black Panther making their debuts, the Winter Solider cliffhanger getting resolved and appearances by seemingly every character featured in a Marvel film except Thor himself and the Guardians of the Galaxy. It definitely has that summer crossover feel to it, don't you think?
Captain America: Civil War comes out May 6th, 2016.