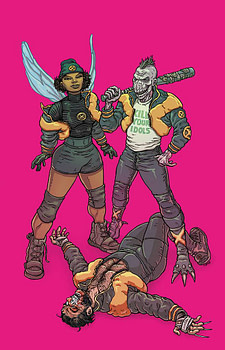 Between solicitation and publication, changes can take place in the make-up of a comic book… especially from Marvel and DC Comics.
Well, today, here are two from Marvel.
The first, that writer Dennis Culver will join the already solicited Chris Burnham on E Is For Extinction #2, part of Marvel's Secret Wars crossover event.
And the second, that Kris Anka is no longer drawing Uncanny X-Men #35 as solicited, but by Valerio Schiti instead. The penultimate issue…