From today's Justice League #41… and the beginning of the Darkseid War. The story has been building since Justice League #1 by Geoff Johns and Jim Lee. 40 issues later, Johns and Jason Fabok kick it off. With two pages portraying the Justice League as the curious and awestruck…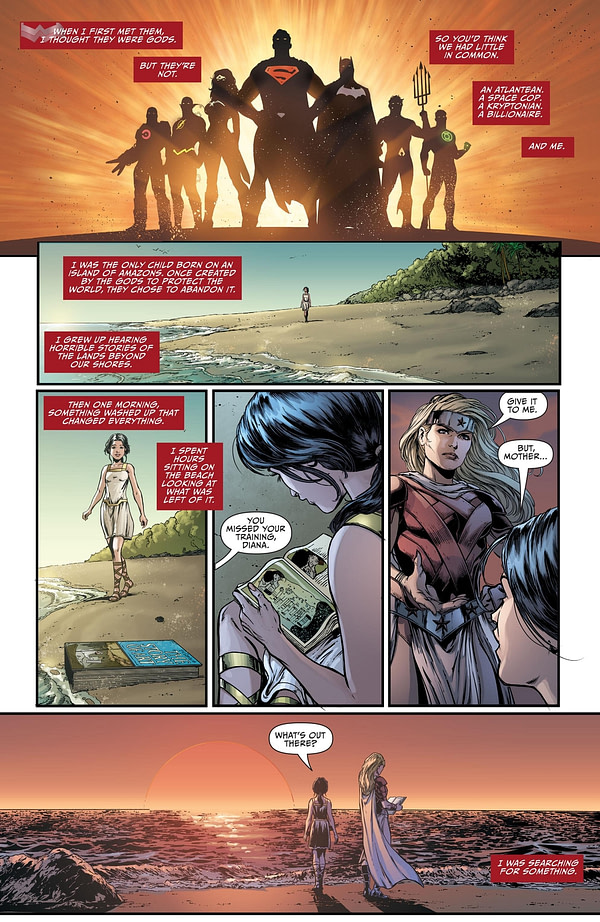 What's that thing they say curiosity did to the cat?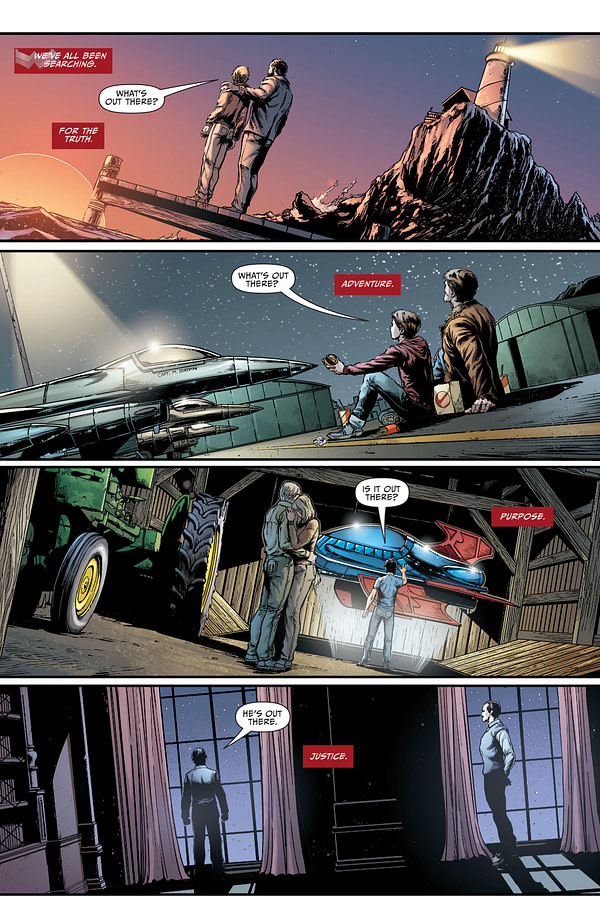 And while we're at it, what's that thing they say the first casualty of war is? Oh yes.

The moral of this opening chapter? Don't look up. Don't aspire. Don't think big. And whatever you do…
Don't have a sister.
Or a daughter, The fate of Flash, Power Ring and Shazam at the hands of Grail are not yet known…
Comics courtesy of Orbital Comics, London, who will be hosting Mike Carey this Satiurday for a signing and delivering a commentary for The Unwritten.