Dynamite will have two new first issues shipping in August. The first being a new The Shadow series by Cullen Bunn and Giovanni Timpano and the second is the flip of the deal with Dark Horse as we get Red Sonja / Conan four-issue series by Victor Gischler and Roberto Castro.
The Shadow Vol. 2 #1
Cover: Jackson Guice Writer: Cullen Bunn Art: Giovanni Timpano
A ruthless cabal of magicians is searching for the secret to the Last Illusion, and they'll stop at nothing to achieve their goals. But the person who knew the most about the mysterious rite is dead, and he shared his secret with one man — the Shadow! Now, the Shadow faces some of his strangest foes as he engages in a deadly game where he might be the hunter… or the hunted.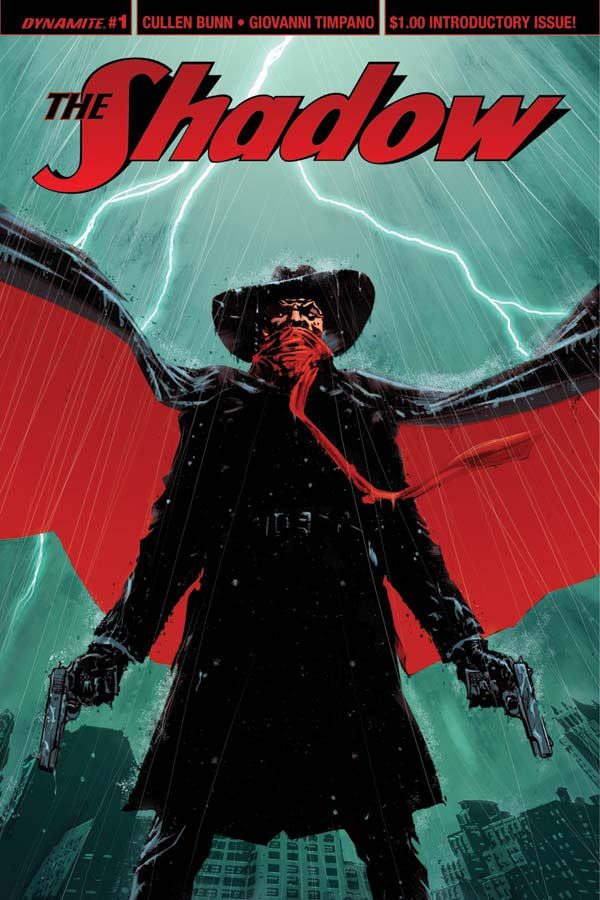 Red Sonja / Conan #1 (OF 4)
Covers: Alex Ross, Ed Benes Writer: Victor Gischler Art: Roberto Castro
Red Sonja and Conan are reunited as captains of mercenary companies who team to fight the forces of an evil sorcerer. Little do they realize that a shadow of the past has returned, something of dire peril from their previous adventures together. It's the Cimmerian and Sonja reunited for more bloody swordplay!