This is one of the American Freedom Defense Initiative bus ads that have been appearing around the US and championed by Pamela Gellar, and have now reached San Francisco.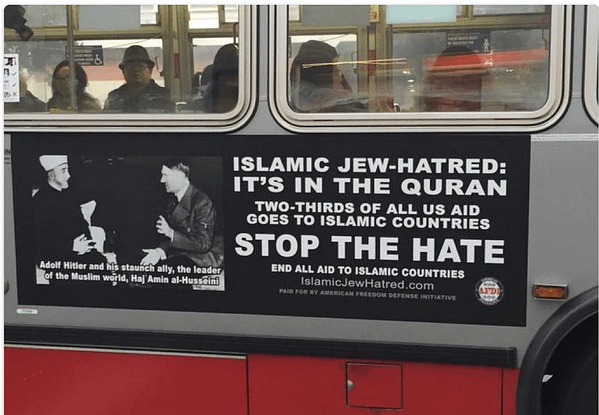 But waiting for them, it seems, is Ms. Marvel. The Pakistani-American Muslim superhero character starring in her own ongoing monthly comic, as well as appearing in comics such as Inhuman and S.H.I.E.L.D.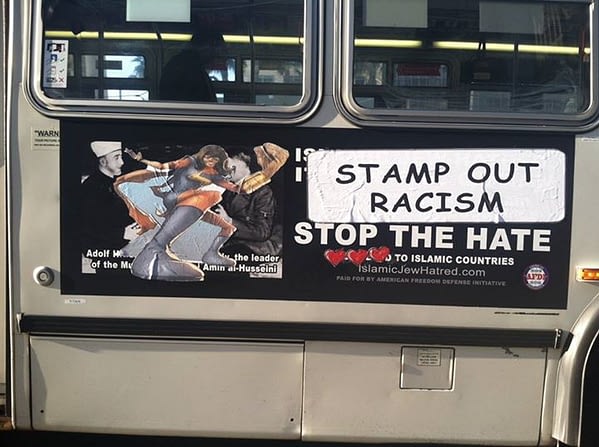 And while corporate owners Disney would surely never officially approve…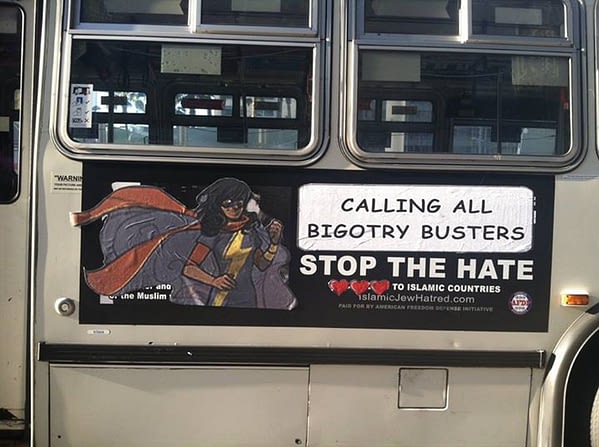 I don't reckon they'll have to much of a problem.
Of late we have seen the image of V For Vendetta taken and used by political activists. Ms. magazine launched with Wonder Woman on the cover as a feminist icon. Could Ms Marvel be a new calling card for activists?
Thanks to Mary Sue and Street Cred.
Enjoyed this article? Share it!