Marvel's new S.H.I.E.L.D. comic book launches next Wednesday, though stores should all have comics already, snuggling in their stock rooms. Although some already have them on eBay.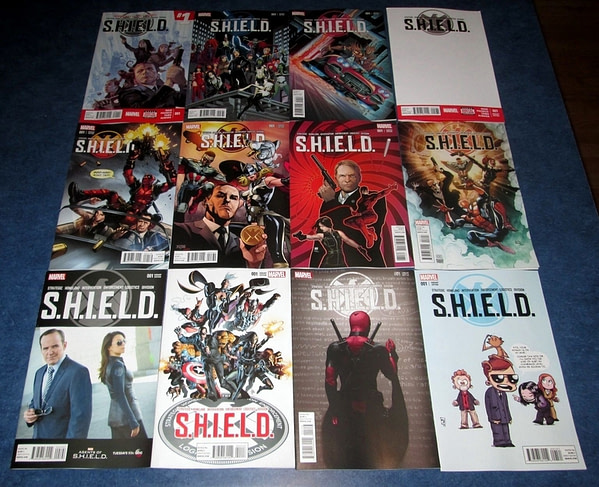 Including the Deadpool Party variant, for stores participating in the Party promotion for carrying the comic book. Let's take a closer look.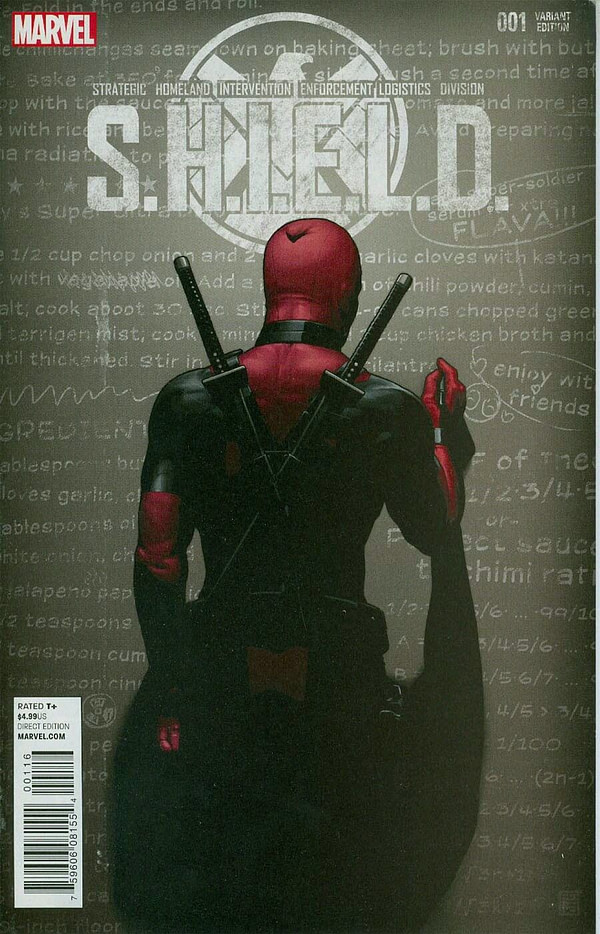 Taking the Marvel's Agents Of S.H.I.E.L.D. #1 image of Coulson and the blackboard and transforming it, hilariously, into something from a recipe book.
But wait a minute, what is one of those ingredients?

Okay… that's probably meant to be cumin, right? Cumin. And not, as the cover suggests, half a teaspoon of…
No recipe needs that. I hope.