 Here's the Star Wars #1 exclusive for Zapp Comics, in the manner of Rob Liefeld's cover to New Mutants #98, the first appearance of Deadpool, with Boba Fett in the role. First in colour….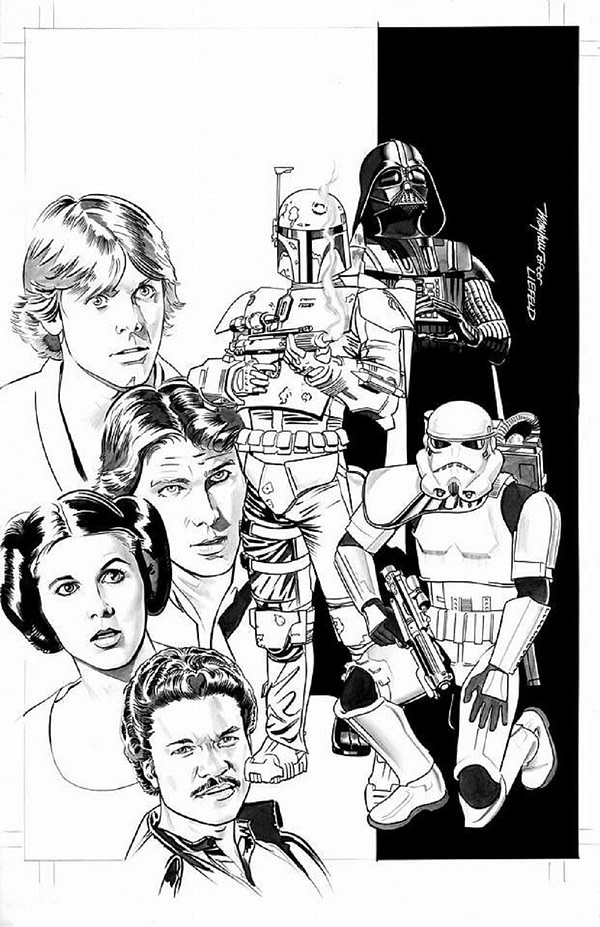 Then in black and white. We also had the B&W version of Frank Cho's cover, now we also have the colour.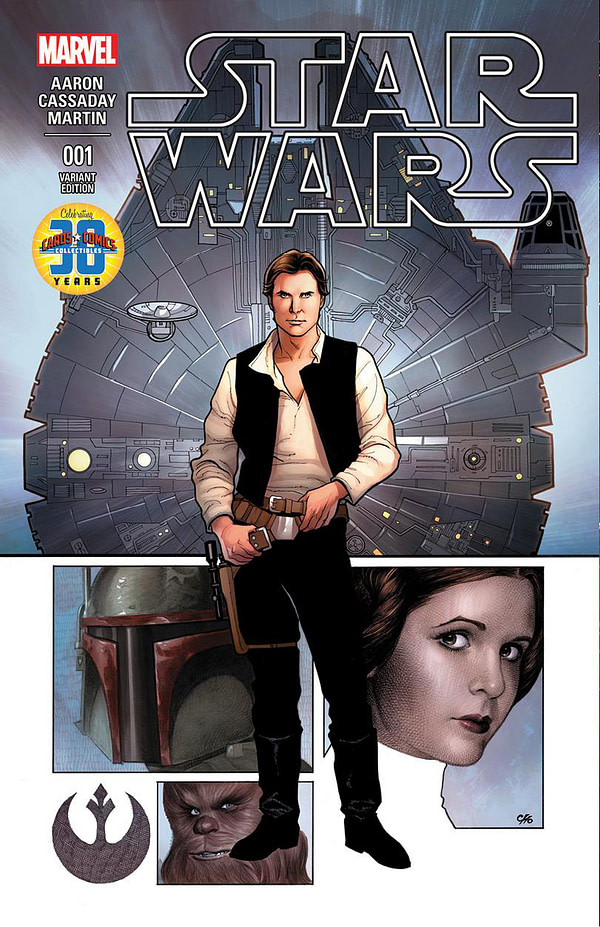 If retailers buy into the special Star Wars store variant cover offer, ordering 3,000 copies of the colored cover, Marvel will give you another option of doing a second store variant cover- a black and white version at 1,500 copies.
So there will be two versions of Frank Cho's Star Wars #1 cover at Cards, Comics & Collectibles comic shop in Reisterstown, Maryland come January.
Time to add the above to the Big List… and do a little renumbering.