So, the script for the Flash pilot from February 2014 was pretty similar to the filmed-and-leaked version. A few things got jiggled around, rewritten and cut. But there are a few extra DC Comics references that didn't make it – and some that got added.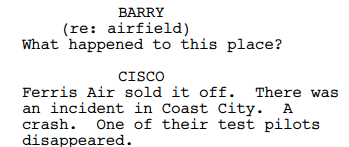 A little more explicit with Ferris Air and Green Lantern…

More cages than just Grodd.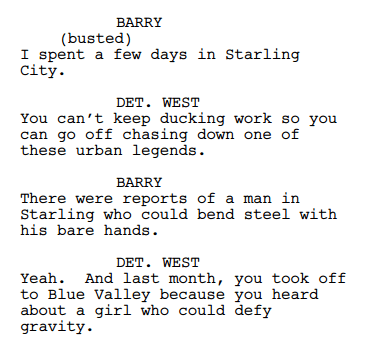 Starling City for Arrow… and Blue Valley, the home of Kid Flash, and where Geoff Johns placed Stars And S.T.R.I.P.E. –  could that be Courtney Whitmore referenced?
UPDATE: No, that's Mageta… thanks!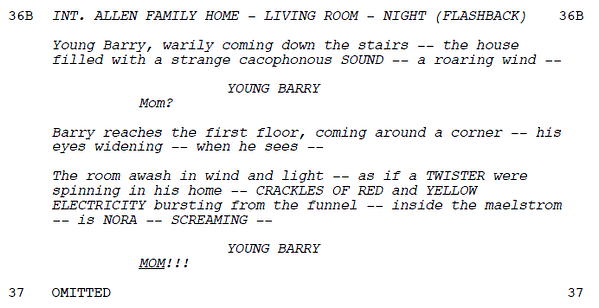 The script won't give us any details about the Red/Yellow time travel sequence behind the death of Barry's mother though, quite deliberately.
Was that line a little too on-the-nose for Warners? And as to that look at the future?
No Flash going missing and no mention of Crisis…. not here anyway.