This week's issue of Entertainment Weekly will pack in a piece on Ridley Scott's Exodus: Gods and Kings, the film formerly known as Exodus until market research happened…
The film stars Christian Bale as a rather aggressive looking Moses, at least compared to Charlton Heston. Joel Edgerton is the Pharaoh, Sigourney Weaver is the Pharaoh's mom.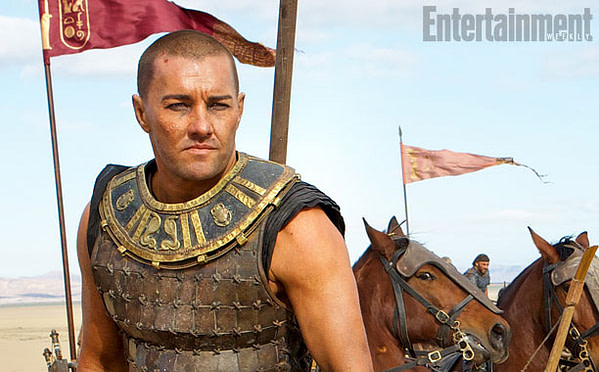 Scott shot the film in 3D and packed in a lot more action than Andrew Lloyd Webber and Cecil B. DeMille, if not necessarily King James.
Exodus is set for release on December 12th in the US.