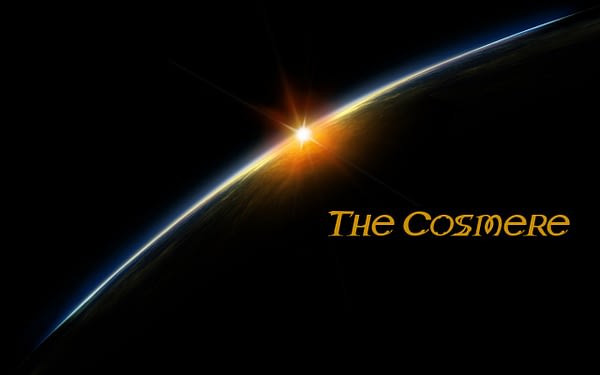 Well, Dynamite are at the Book Expo America in New York. So they've announced three more book author deals to go with this morning's two.
So there's a White Sand, a new comic book series based on Brandon Sanderson's (Mistborn, The Reckoners) new concept, which will appear in comics first, and will be intergrated into his Cosmere continuity. There will be three White Sand graphic novels to begin with, the first for next year.
A brilliant, new fantasy world, White Sand is split into two halves: on one side are the Daysiders, and on the other the Darksiders. Daysiders have a unique ability to control and manipulate sand, bending it to their will to attack, or protect, as they wish. Darksiders have their own unique abilities and culture, and must wear thick dark lenses while on the Dayside. Generally speaking, Daysiders and Darksiders do not get along…and White Sand follows the adventures of one particular Daysider, a boy named Kenton.
Then they are expanding their deal with Jim Butcher for two new original graphic novels based on The Dresden Files, to follow up on the first, Ghoul Goblin from 2013 and War Cry set after the events of the Dresden Files novel Dead Beat, is to begin serialisation next month. Two more will arrive in 2015 and 2016.
And finally, Dynamite is publishing the graphic novel Hopcross Jilly by Patricia Briggs based on her Mercy Thompson novels, with Rik Hoskins and Tom Garcia, to be serialised from October.

In Hopcross Jilly, Mercy Thompson, shapeshifting coyote and member of the Tri-Cities werewolf pack, stumbles upon the buried bones of numerous dead children, and is soon hip deep in the mystery of a legendary fae–a mystery that could be the death of her!
And that's just the first day! More to come soon…
Enjoyed this article? Share it!