When I first joined Bleeding Cool I started doing some artist spotlights to focus some attention on artists that I thought deserved a bit more recognition for their work. As time went on and more and more stories came in, those spotlights were put aside.
Then recently with the announcement of The Devilers, I noticed everyone was talking about Joshua Hale Fialkov… and I know Josh, he's a nice guy and has worked his ass of to get where he is… but the artist on the book Matt Triano is someone I have worked with in the past and think he should be getting an equal amount of buzz.
So I dug out my spotlight questions and sent them to Matt… and a few other artists that I'll focus on as the week progresses… and with answers in hand, I to turn the spotlight on Matt Triano.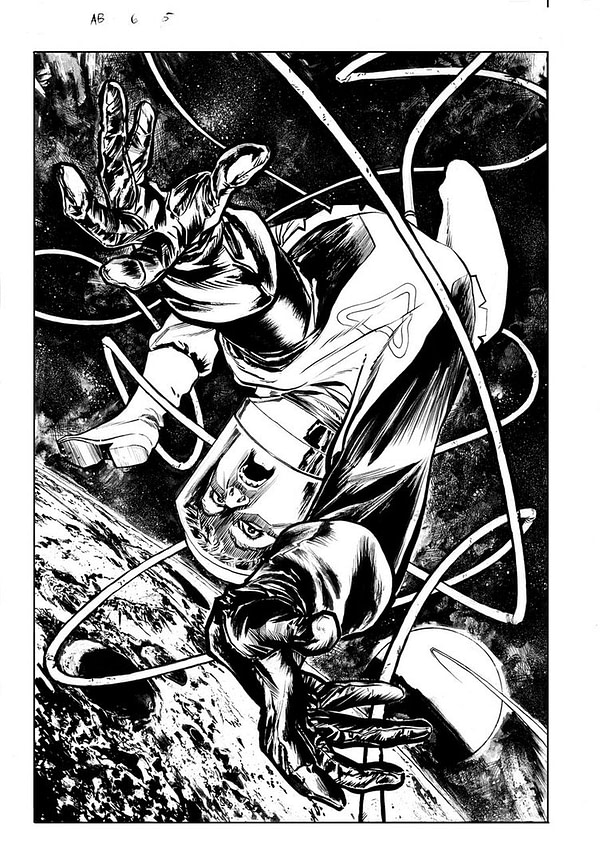 BLEEDING COOL: How did you get started drawing?
MATT TRIANO: I don't know if compulsion to create is largely the result of formative environment or heredity. I think maybe it's both. I can't really say how or even when I started; for as long as I can remember I've been telling stories in words and pictures.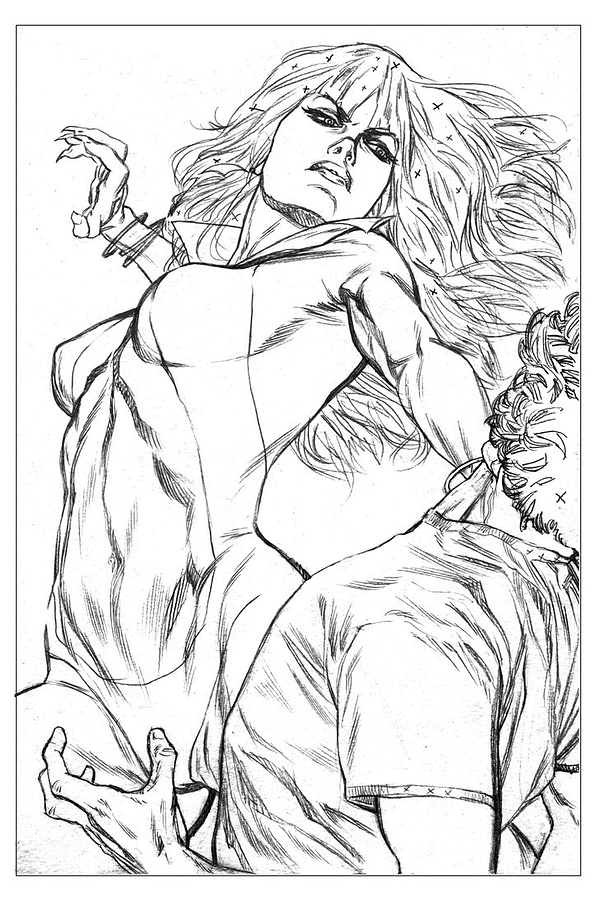 BC: Who were your biggest influences?
MT: Over the years they've changed; I can't remember who I loved reading as a kid but I started paying attention to writers and artists in high school. Miller/Janson's DKR, Moore/Gibbons' Watchmen, Ellis/Hitch/Neary's Authority. I pursued a Cartooning BFA at The School of Visual Arts and learned directly from instructors Klaus Janson, Phil Jimenez and David Mazzucchelli; each became a massive professional influence. On my desk today I have a Toth book, two Jorge Zaffino books, Miller/Mazzucchelli's Batman: Year One, Katsuhiro Otomo's Akira Vol 3 and Weapon X by Barry Windsor-Smith.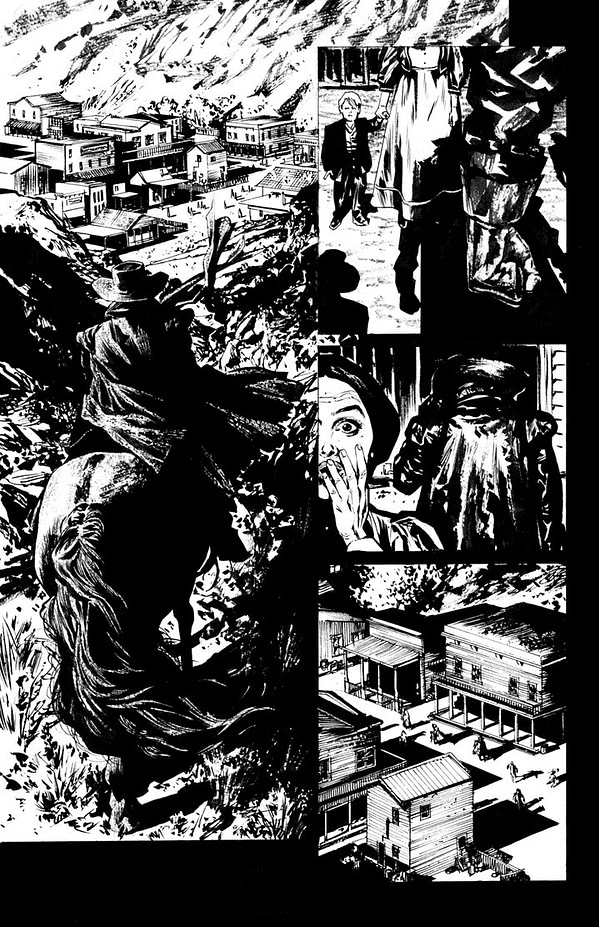 BC: What is your process for doing a page? How long does it take you?
MT: It involves a lot of research, over-thinking and a ham fisted sack race to finishes, having spent too much time reading and getting reference to budget a comfortable time to complete each page. Consequently and respective of content, a page may take 6 hours or 15. I pencil in batches and ink in batches, so I rarely complete a page in a given 24 hour period, although I imagine it averages to roughly a page per day once all the research and referencing is done. I finish an issue in five to six weeks.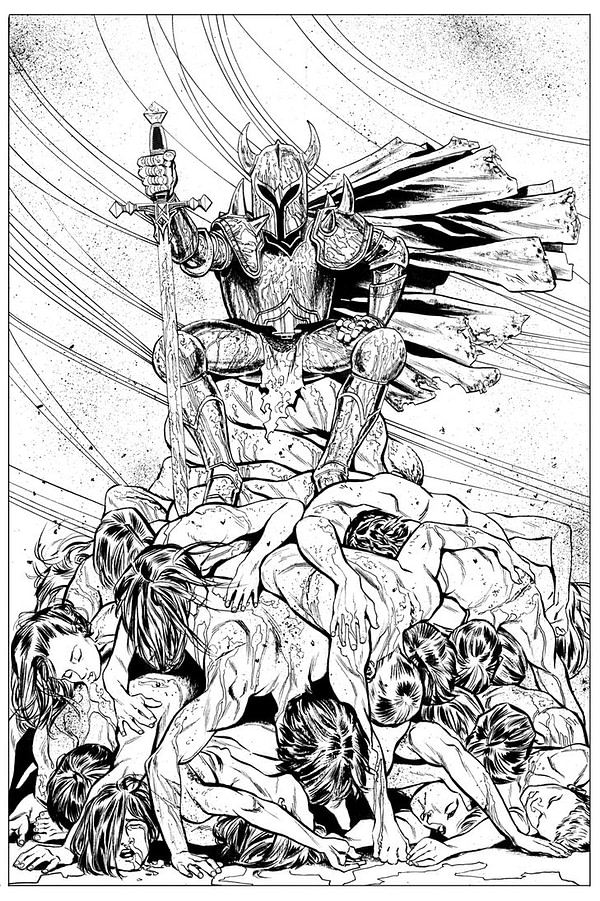 BC: Where might folks have seen your work previously?
MT: I started working in comics professionally in 2009 after graduating college; my first gig was a short Batman story for DC. I've worked freelance at a number of comics publishers producing work for collections and anthologies in the interim, at the moment under contract with Dynamite for whom I've illustrated Moore/Reppion's Sherlock Holmes: The Liverpool Demon, Denton's The Lone Ranger and Josh Fialkov's The Devilers.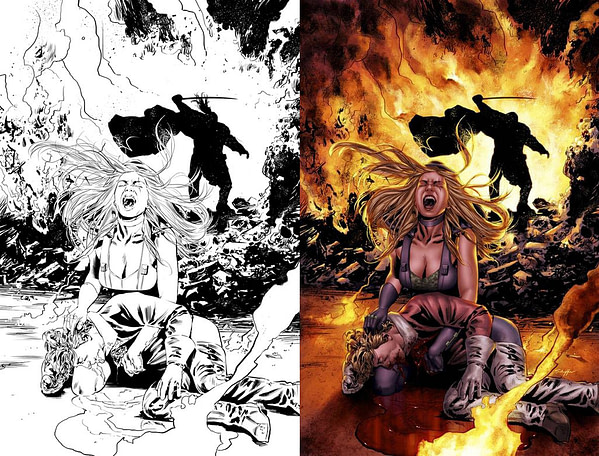 BC: What are you working on now?
MT: The Devilers is a supernatural adventure in seven parts beginning in July from writer Josh Fialkov (I, Vampire, Ultimates, The Bunker) published by Dynamite Entertainment. A unique ensemble of the world's greatest exorcists pit themselves against an army of the damned, creation hanging in the balance. The writing is drum tight, lovely covers by Jock, and as the weak link all I've got to do on interiors is depict the strange and impossible in an earnest way.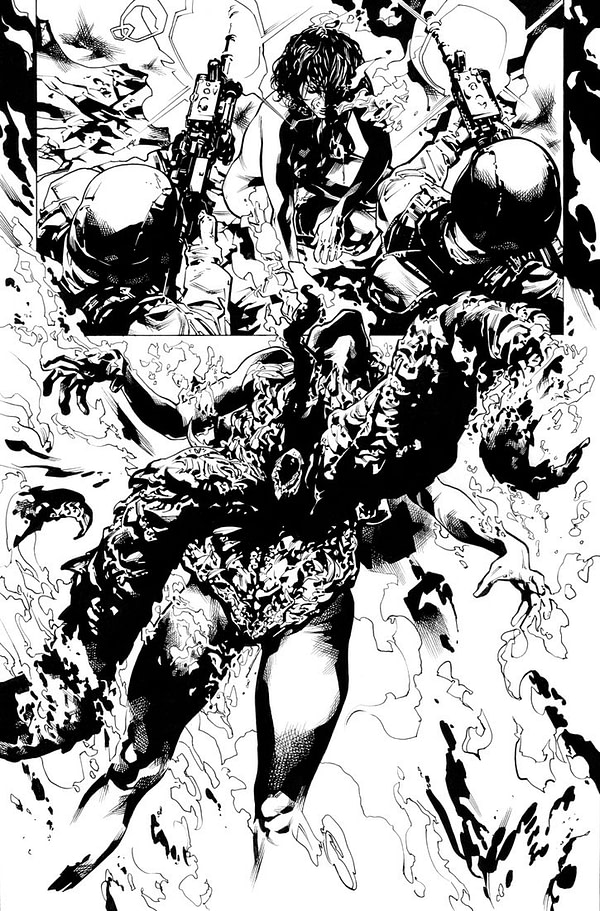 BC: What is your dream project?
MT: I'd love to shift toward creator-owned projects in the near future, balancing work-made-for-hire assignments with personal work. I'd love to draw a Daredevil story, write an X-Men mini series, and fully author an extended run on Superman.