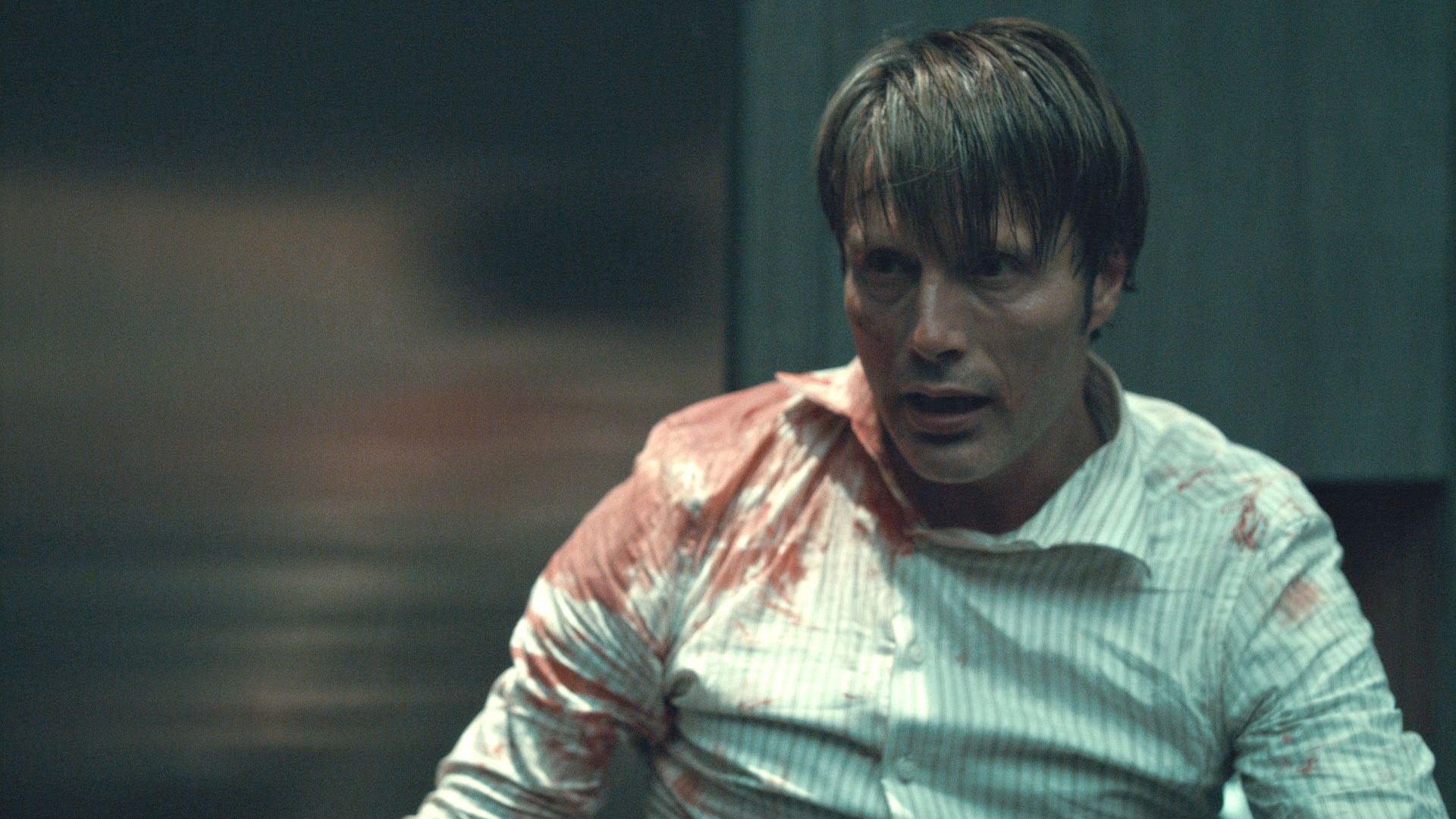 It's the kind of day where TV renewals and dismissals are filling the headlines. Here's one of the nice kind.
Bryan Fuller's Hannibal has been given the thumbs up for a third season by NBC. The show is, I understand, relatively cost effective for them, and it's certainly a prestige project.
Fuller had recently said he was making contingency plans for continuing the show elsewhere if NBC should balk. It won't be necessary for Plan B – not this year, at least.
I do hope Fuller does get the full run he's dreaming of, allowing the show the scope to recount stories from Thomas Harris' novels in a Fuller-ised form. The more lyrical, gothic stylings of this series will render those already well-told stories in a fresh fashion, and more than that, the possibilities for playing with audience pre-conceptions and expectations are exciting in their own right.