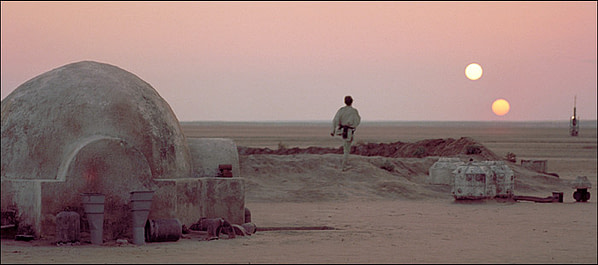 It's dusty little rock on the edge of the Galaxy, but it seems like Tatooine is to the Star Wars saga as November 12th is to the Back to the Future…
According to The Hollywood Reporter, who will be confident before talking out loud like this, Episode VII is going to see a return to Tatooine. Sets are being rebuilt "in a Morocco-like environment"
And why couldn't they return to the original locations in Tunisia? Well, they are in a terrible state of disrepair, for one thing, but there could be any number of logistical, economic or political reasons.
So, that's a little puzzle piece for us. We still don't have enough to make the outside of the picture, even, let alone start working on the middle. When will the official announcements come? Mid-May, I'm hearing. That's not sooo long.