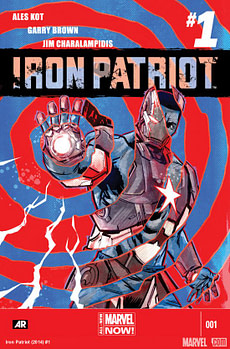 Marvel's All-New Marvel NOW! relaunch programme has pretty much been a success, giving lesser Marvel characters a real shot in the arm, both Silver Surfer and Moon Knight being a resounding success.
However, I'm told that based on early numbers, Iron Patriot, only just published, is not expected to make it past issue five, and a few others may also be snipped short…
The first Marvel NOW! kept Morbius The Living Vampire going to issue 9, while Fearless Defenders and Red She Hulk lasted a little longer.
If, indeed, Iron Patriot is dropped so soon then it may be an indication that Marvel are giving titles less time to find their space.
Enjoyed this article? Share it!