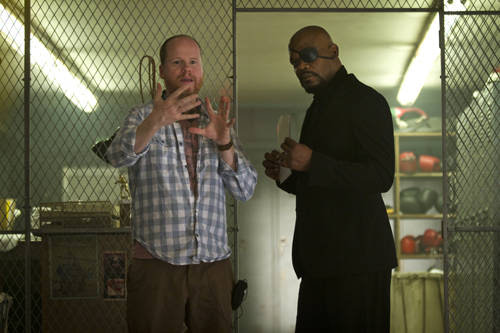 After getting the role of his on-screen life in Captain America: The Winter Soldier, the spy of all spies is to take a bit of a breather and just stroll on through for The Avengers: Age of Ultron.
This is according to Samuel L. Jackson, speaking to Yahoo about Nick Fury's reduced role in the currently shooting sequel.
I'm just kind of passing by there, you know. I'm not doing so much, I don't think… because, it's another one of those 'people who have powers fighting people who have powers'. That's why I didn't get to New York in 'The Avengers'. There's not a lot I could do except shoot a gun.
Ah yes. Another one of those. I think they're called Marvel Movies.
Anyway, he will be missed. Come back soon, Mr. Fury. Even though… well, even though the end of Captain America 2 rewrote your role pretty dramatically, we still want you around.