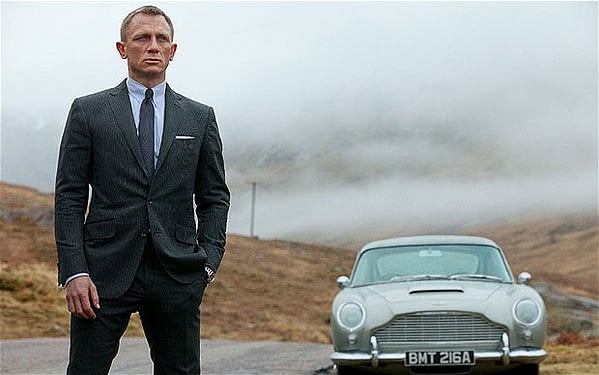 Just one day after a fake Bond 24 trailer suckered the film blogosphere, some actual – if slight – information has come to light.
Yahoo spoke to the film's producers Michael G Wilson and Barbara Broccoli who said an awful lot of nothing – 'anything is possible' sort of stuff – but, perhaps encouraged by their cross promotional partners, admitted that Scotch Jim will be getting a new ride.
We're looking at one, but that's a secret. It's a new design… We were with Aston Martin yesterday, that's how up to date we are with it.
Meanwhile, the series ongoing FX supervisor Chris Corbould said he'd been speaking with Sam Mendes about the action.
I've been talking with Sam about various concepts at the moment, but it's very exciting times when you're moulding the scripts and trying to come up with new challenging sequences that you haven't necessarily seen before on screen.
Does sound like fun.
Bond 24 will go into production late this year for release in November 2015. It will hopefully make more sense than Skyfall but maintain the polish and drive.
Enjoyed this article? Share it!