This is, if nothing else, a rather unusual look. There's a rather more simple texture to the CG than in many recent movies, and then there's a very pen-like line style over the top.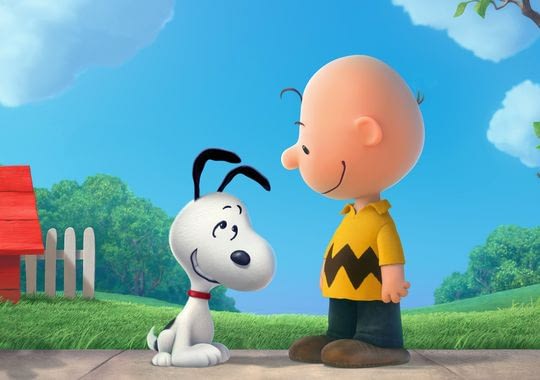 All things considered, it's not scary. Peanuts is very precious to me, and I'm hoping for a film that I can really get excited about. So far… I'm still on side. I'm surprised by these images and not sure quite how to take them, but I certainly don't dislike them.
If I'm worried about anything, it's the threat of The Little Red Haired Girl actually rocking up for an on-screen part. That might not be a good idea.
In just a few hours, the first trailer will drop and then we'll also get to see what these look like in motion. We may also get to hear the voices, and whether or not the Vince Guaraldi Trio will still be providing the musical score.
Thanks to USA Today for the pics. Peanuts will open in the US on November 6th, 2015.
Enjoyed this article? Share it!