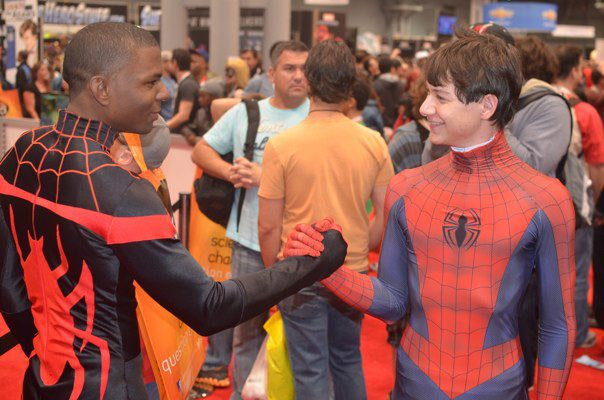 So, the Scarlet Spider and Miles Morales question that Dan Slott was not allowed to respond to at London Super Comic Con yesterday?
This is it… from Tumblr.
theholygeekdom asked: So are we going to see a sequel to Spider-Men soon? Would love to know what happened to Miles in Peter's universe!
brianmichaelbendis: I'm happy to report that the sequel is officially greenlit
Mike Morales and Peter Parker together again…