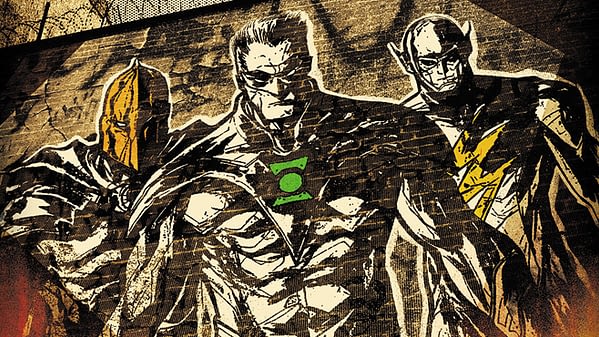 So, yesterday at the ComicsPRO retailer event in Atlanta, Georgia, DC Comics announced their third weekly title, but wouldn't say what it was.
Well we have the Batman Eternal weekly, we have the Five Years Later/Future's End Weekly…
A month ago, we ran the rumour that DC were prepping an Earth 2 Weekly.
We have also previously run rumours of an upcoming Prime Earth/Earth 2 war for a DC Comics summer event. Could that battle be the subject of the new weekly? And could it also be the cause of Batman Beyond's decision to travel back in time in Future's End to prevent the carnage? Will it be enough to split Superman and Wonder Woman?
Just joining the dots between rumours…
Enjoyed this article? Share it!