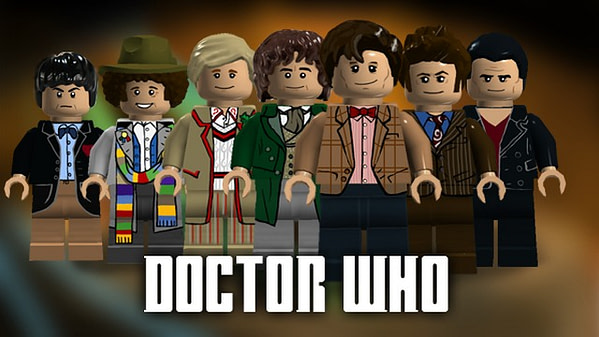 Though we're some steps away from a Lego Tardis control room just yet, one major obstacle between you and a line of twelve thirteen little Timelord minifgs teeter tottering on the top of your computer monitor has just been demolished.
Lego have been using their Cuusoo user design submission process to cultivate some very nerd-friendly kits. There was a Minecraft set, the Back to the Future DeLorean and, coming soon, Ghostbusters. Until now, though, Lego were immediately disqualifying any Doctor Who submissions.
This was down to a licensing issue. Lego's competitors held exclusive rights to brick toys based on the show and so they had to stay away.
Not any more. There's been an update to their blacklist, with Doctor Who removed today. This means a tidal wave of Who submissions is only days away.
Now, there might be so many that they split the vote but I think it's very likely that before we know it, some user designed Who kit gets the requisite 10,000 fan "likes" that will see it go before the Lego board.
All they'll have to do then is make a deal with BBC Worldwide. A deal that, at the very least, is no longer completely impossible.
If you design and submit a Doctor Who set to the Cuusoo project please let me know and we'll pass it on to our readers. It might be the extra push you need to cross the finish line.
Thanks to The Brickfan and Matt Zitron for the tip.
Oh… and you know what? This might might might just make it possible for The Doctor to turn up in the Lego Movie sequel. That could be fun.