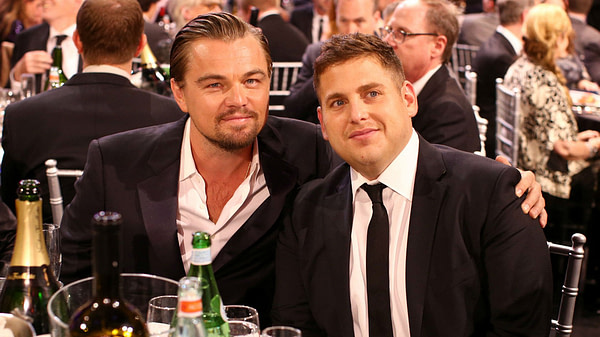 The Wolf of Wall Street BFFs Leonardo Dicaprio and Jonah Hill are keen to work together again, and have partnered to produce and co-star in a big screen biopic of Richard Jewell, the 1996 Atlanta Olympic Games security guard who went from hero to suspect following a failed bombing attempt, according to Deadline.
It's actually a pretty tragic story, with Hill in the role of Jewell, a police officer working as a security guard in Centennial Olympic Park who reported the suspicious backpack which turned out to contain explosive devices, and then helped police clear the area before it exploded, saving numerous lives. Just three days later, unconfirmed leaks from law enforcement sources led to the media turning on him and treating him as the likely suspect. While he was never charged and cleared of any wrongdoing, the scrutiny took a toll on his life, and the film is intended as a cautionary tale about the danger of the rush to judgement and "trial by media" in the era of the 24-hour news cycle.
Dicaprio will also co-star in the film as a lawyer friend of Jewell's who guided him through the nightmarish process. The duo and their production companies optioned Marie Brenner's 1997 Vanity Fair article The Ballad Of Richard Jewell as the basis of the story.