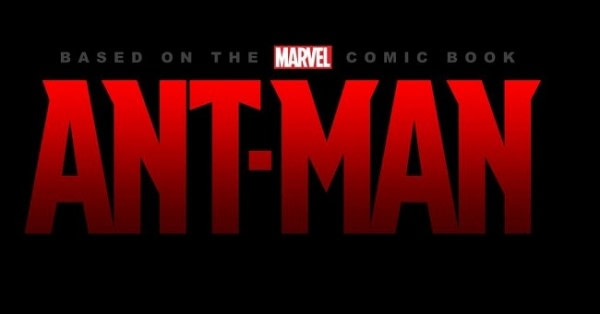 Marvel have officially announced that Michael Douglas will play Hank Pym in Ant-Man while Paul Rudd is playing Scott Lang.
I was expecting both characters to appear but, more recently, I'd been told that Wright and co. were looking elsewhere for Pym. Not sure how it all went down, but I'm certainly glad that Douglas is on board.
According to Variety, Pym is the villain. But that detail is missing from Marvel's statement:
Michael Douglas has stepped into some of the biggest–or should that be tiniest?–shoes of his career.

The two-time Academy Award-winning actor will join director Edgar Wright and Paul Rudd in Marvel's "Ant-Man," hitting theaters July 31, 2015.

"With Hank Pym's rich history in the Marvel Universe, we knew we needed an actor capable of bringing the weight and stature to the role that the character deserves," said Marvel Studios President Kevin Feige. "We felt incredibly relieved when Michael Douglas agreed to step into the part with the charm and fortitude he brings to every character he inhabits, and couldn't be more excited to see what he will do to bring Hank Pym to life."

The legendary actor, who earned an Academy Award in the category of Best Actor in a Leading Role for his iconic portrayal of Gordon Gecko in "Wall Street," has also starred in numerous modern classics including "Basic Instinct," "Fatal Attraction," "The Game," "Wonder Boys," "Traffic" and many more. In addition to acting, Douglas has also served as Producer and Executive Producer on a number of films including "Romancing the Stone," John Carpenter's "Starman" and "One Flew Over the Cuckoo's Nest," for which he also won an Academy Award for Best Picture. Most recently, Douglas earned a Golden Globe and his first Primetime Emmy Award for his role as legendary entertainer Liberace in the HBO original film "Behind the Candelabra."

Douglas will star as Hank Pym, who first appeared in TALES TO ASTONISH #27 (Jan. 1962), with Rudd starring as Scott Lang in the film.
Anybody who has seen the test footage Wright showed off at Comic-Con will know that Lang uses his powers to shrink to the size of an ant. The command of ants is also part of the film… will this be Pym's side of the deal? Will we have a tiny Lang against Pym's insect army?
There's a big female part to still cast. I believe she's related to Pym…? Could they have conflated Pym and Vernon Van Dyne?
UPDATED: Variety have removed any reference to villainy but not acknowledged the edit…