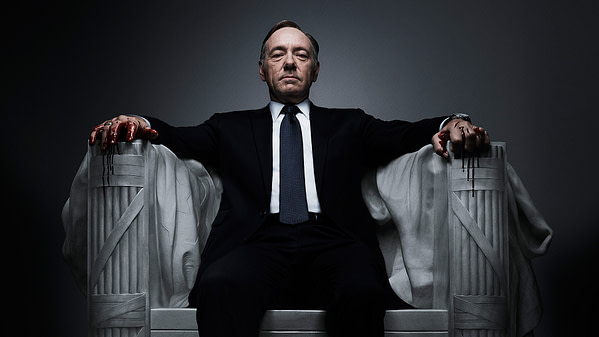 Thanks to a new, high efficiency HEVC codec, Netflix will be able to start offering product in 4k during 2014. This includes the second series of House of Cards, often touted as the company's flagship show… by people doing a disservice to Orange is a New Black.
According to Stuff (via CNet and SlashFilm), Netflix have a partnership with "several" TV manufacturers that will see a 4k version of their app on a soon-to-be-announced wave of Smart TVs. CES kicks off on January 7th so I expect that's the longest we'll have to wait to find out more.
Will the sets be in stores, let alone homes, in time for House of Cards' release on February 14th? Yeah, most likely – but only those of us who are sitting on huge piles of greenbacks will know much about it.
According to the specs quoted, the HVEC 4k video data is expected to run at around 15mbps. My broadband could handle that, easily – well, most of the time. Now I just need to find a room large enough to make having a 4k set worth my while.
Incidentally, Amazon have announced that all of their new commissions and pilots will be shot in 4k, but it's not clear how this will be delivered, just yet. Expect an Amazon Video app on that same wave of TVs, I suppose.