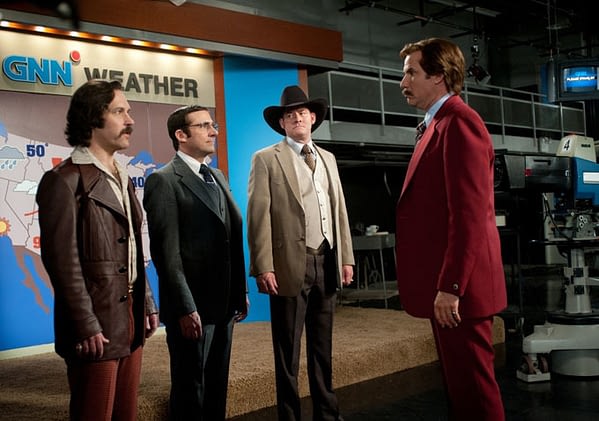 AMC have published full details of their latest Superticket deal, this time for Anchorman 2: The Legend Continues.
First of all, and perhaps the most important factor to note, is that the Superticket screenings will happen a couple of days before general release, on Monday December 16th instead of the 18th.
The price runs to $33, $5 of which becomes a voucher for the concession stand. That's an obvious trick.
Then there's a digital download of Wake Up Ron Burgundy, the alternative version of the first film that was included in several DVD and Blu-ray releases.
Eventually, you'll get a HD download of Anchorman 2, and that's good. The mention of HD makes me wonder whether the Wake Up download will be SD only.
But the best bit, I think, is the ability to add others to your order. Buy one superticket for the Monday screening and you'll be able to simultaneously check out other, normal priced, bonuses-free tickets for the same screening.
So, in theory, you could split the overage between a bunch of friends and bring the price way back down closer to the normal charge, and for a two day lead time, if that's important to you, the deal could be a whole lot worse.
For the first time, I'm finding this Superticket offer attractive.
Enjoyed this article? Share it!