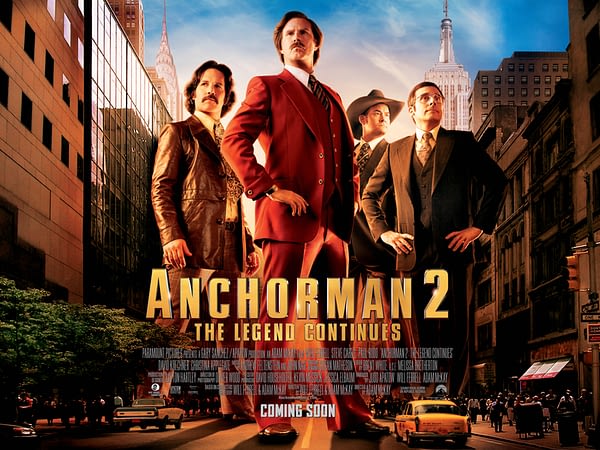 The next Paramount Picture to be offered as part of AMC's Superticket deal will be Anchorman 2. The US cinema chain will be offering tickets from November 26th for screenings set to occur two days before the wide, December 20th release.
It's not yet clear how much the ticket will cost or if, as happened with World War Z, the ticket will serve as a pre-order chit for a digital version.
Meanwhile, the UK is set for early screenings of the film too. These are likely to take place more than two days ahead of release and they're going to be free.
If there's a downside, it's that there's going to be less screenings – just three, as far as I can tell. And you need to "like" a Facebook page to apply. And it's a ticket ballot.
So… there's good and bad to both alternatives, really. I guess I wouldn't mind paying to guarantee myself a seat.
Enjoyed this article? Share it!