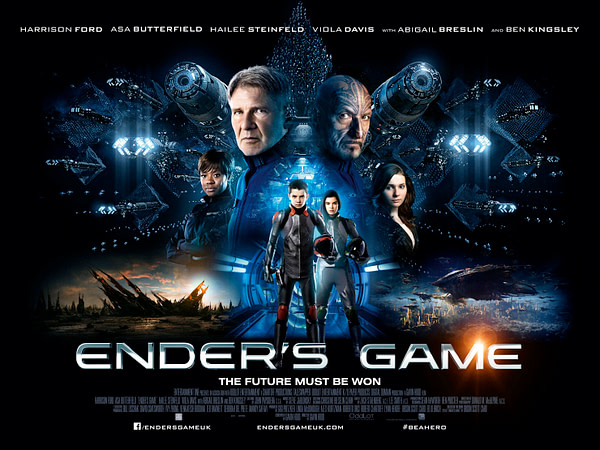 I want this for myself, but I can't have it.
In order to mark the release Ender's Game into UK cinemas, here's a Brits-only competition. If you'd like to win an Ender's Game poster signed by Harrison Ford, Ben Kingsley and the two lead teen stars, Asa Butterfield and Hailee Steinfeld, all you need to do is drop me a line via the Contact Page. Make sure you choose "film" from the drop down menu or your message won't reach me.
Give me your name, address, e-mail address and tell me why you want this poster. I'll choose the ten best, most surrprising, touching or amusing responses, put them in a hat and pull one of those at random.
Ender's Game is on release across the UK from today. The US release is set for November 1st.
Enjoyed this article? Share it!