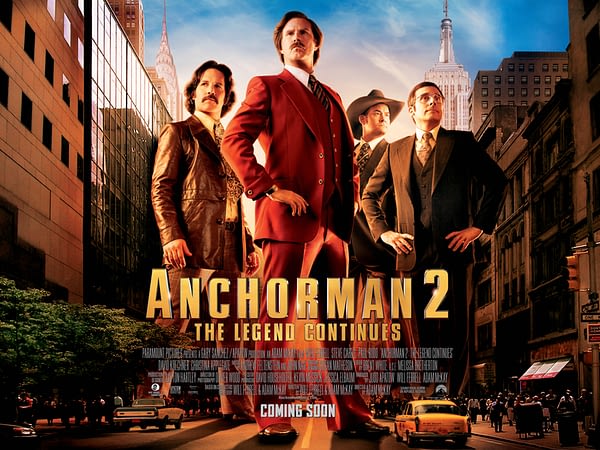 You may, like me, own two significantly different versions of Anchorman on DVD or Blu-ray. There's the original, of course, and then there's Wake Up Ron Burgundy, a full recut comprised of alternate takes, different jokes and deleted scenes.
It's like playing DLC levels after you've beaten the final boss for the first time – not quite as exciting as the first run through, but certainly something to appreciate having in the tank as back-up.
Director Adam McKay is looking to repeat the trick, and maybe on a grander scale, for the sequel, Anchorman: The Legend Continues. Here's what he told Empire:
We did so much improv on this one that we can literally replace every single joke in the movie and put in alt scenes and alt improv runs. I think the editor's working on it right now, with 250 new jokes. I think it would be really funny to put it in theatres for midnight showings.
Alternative versions are very, very possible in this age of digital distribution. Indeed, it's only a few weeks since the One Direction film was replaced with a different cut part way through its release cycle.
I sincerely expect we'll be seeing a second Anchorman 2 before the theatrical release window is up. Let's see if it's sufficiently funny, or not, before judging this unorthodox scheme, though. I can see a lot of folk rushing to decry the idea as a money grab and, even if that might be right from the studio suit side of things, it won't matter at all if the film is worth watching.
Enjoyed this article? Share it!