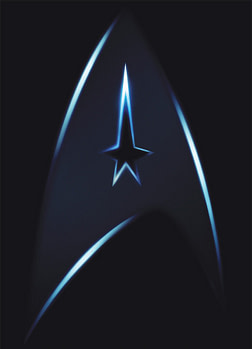 There is definitely a vocal fanbase that believes Star Trek should be on our TV screens again, whether or not that's in parallel to or instead of the ongoing movie series. I can certainly imagine the potential, and I'd happily support Bryan Fuller's desire to create a new Trek series, with or without Bryan Singer onside.
Chances are, though, that CBS would want a series that tied into the movie continuity. Well, at least while Agents of SHIELD's ratings don't go under the waterline. And, at the very least, they won't want a show that would stomp on the big movie toes of what JJ Abrams and friends are spinning around the dance floor.
So it makes perfect sense that, in some capacity or another, Bob Orci would be involved. He co-wrote and co-produced both of the Bad Robot Star Trek movies and has taken on something of a guardianship role.
This week, Orci has been in the UK for an Ender's Game junket. One of his interviews was with Joe Michalczuk of Sky News, who dropped a key nugget onto Twitter.
Bob Orci just told me they've had a meeting with CBS to revive @StarTrek on TV…This made me v excited

— Joe Michalczuk (@joemichalczuk) October 8, 2013
Too excited to drill for any more info. Or maybe too polite. And who, exactly, is "they"?
I think Orci is an honest fellow, to a fault. JJ Abrams, meanwhile, is a past master at fibbing to the press. As such, I'm much more inclined to believe these comments from Orci than anything Abrams may have said before dismissing the possibility of a TV tie-in or spin-off. For one thing, Abrams wasn't speaking this week.
We'll have to see how this goes but my gut feeling is we'll be getting another clue as early as next Tuesday. Which is to say – will the ratings of Agents of SHIELD stabilise next week? If they do level out at a nice place, and I expect very much they will, then I don't know that CBS will be able to resist their own bit of big screen-small screen crossover synergy.