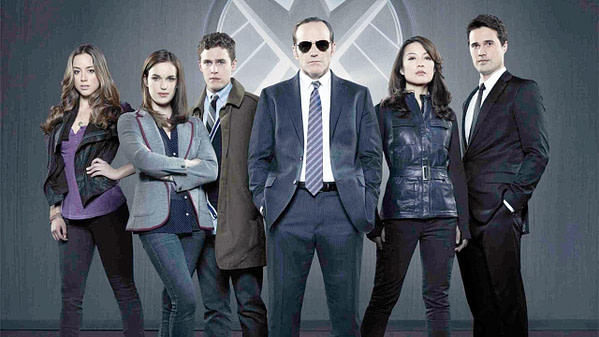 Just before the first commercial break in tonight's Channel 4 broadcast of Agents of SHIELD, there was a little scene with Ron Glass. It was great to see him. Conversation in this scene was largely about the big Coulson Lives mystery. How did Agent Phil Coulson come back from the dead?
Coulson believes he was in Tahiti, recuperating. He says it's a magical place.
Somewhere around 8.35, Coulson repeated this very idea in a conversation with Skye the hacker. Same words. It's a magical place.
And then just five minutes later we should note Fitz's line in the scene with the holographic reconstruction:
It's like magic. But it's science.
Now, we've had a little bit of the magic vs. science talk before in the first Thor film, and I guess Agent Ward and Maria Hill's conversation about godly biceps earlier in this episode of SHIELD was on a similar pegging, but it's something the Marvel Movieverse – or whatever we call it now it lives on TV as well – is really going to need to address with The Scarlet Witch and Doctor Strange on the way.
I think Agent Coulson was resurrected through magic. I think the reveal of this might be a little ways away, timed to coincide with the introduction of supernatural happenings to the rules of this world. At the latest that's going to be in May 2015 when Scarlet Witch shows up in Age of Ultron.