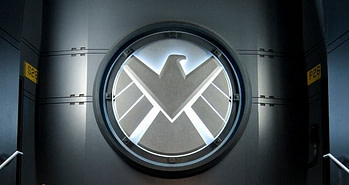 I think I can tell you that some of the pilot episode of Agents of SHIELD is set in Paris, and that I'm pretty sure it wasn't filmed there. Still, it establishes an international flavour for the show. If you told me they're off to Stockholm to film this weekend, I'd believe you. Sits comfortably with what I've already seen.
And so it is that I'll accept MovieZine's story on face value. They pass on two casting calls for an American show, and its not clear why they assume it's SHIELD but okay, I'll roll with it. Maybe they have some inside info.
Joss Whedon took The Avengers to Germany, you may recall, as well as taking SHIELD to France, and Thor 2 has some scenes located in London. Marvel are keeping things broad, and writing these adventures on a global scale.
Of course, the H in SHIELD stands for Homeland – at least these days – but since when did the CIA just play in America? Even if your mission is all about the safety of one nation – and, arguably, SHIELD think beyond that – then you still have to pack your bags from time to time. It's not for nothing they can fly their headquarters wherever they want.
So, can we expect a lot of globetrotting from Agents of SHIELD? Well, on screen if not off, I'd expect so. If they're really filming in Stockholm, though, I'd definitely expect some other location shoots in future. Marvel movies will be shooting in Britain for a good time now, so that's a good bet.
I hope this means we'll get to see a lot of local actors as the production goes roaming too. There's a lot of talent around the world, and it'll be fun to have them join in with the fun.