Masters of Cinema debuted the UK poster for Andrew Bujalski's Computer Chess on Twitter this morning and it's an incredibly fitting design.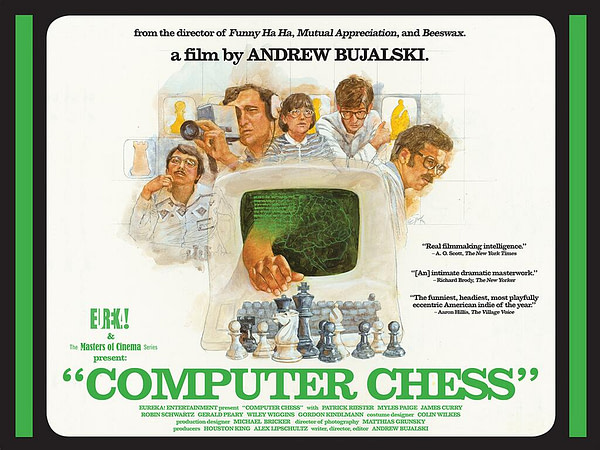 The poster was designed by Cliff Spohn, who designed the Atari 2600 covers for games such as Asteroids, Defender and Video Chess. The home entertainment release of Computer Chess will feature a booklet that will include further information on Cliff Spohn's work.
If you're a fan of the above poster then keep you eyes on the Masters of Cinema Twitter account as they intend to make the poster available to buy in the future.
Computer Chess will be released in UK cinemas on the 22nd of November following its UK premiere at the London Film Festival.