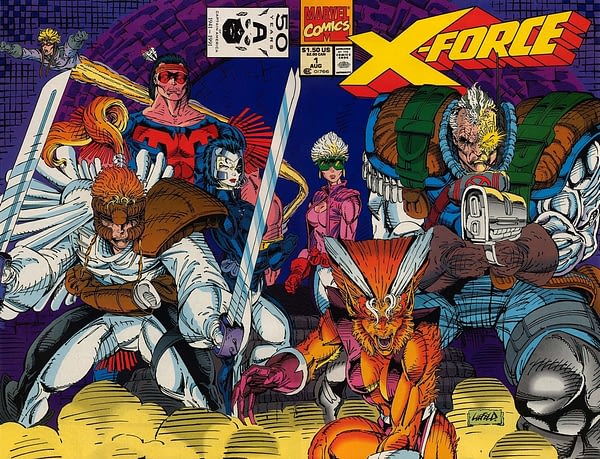 I've just had a nice long chat with Jeff Wadlow about Kick-Ass 2 and next week, I'll share every word of it.
In the meantime, here are his comments on the X-Force movie he's currently writing and is attached to direct.
I'm very deep into it. I can't really say much as Fox has asked me not to but, again, it's not a reboot or reimagining of the X cinematic universe. Tonally it will fit in, quite well with all the other movies… but then I think the other movies cover a wide range of tones. It's certainly not going to be tonally similar to Kick-Ass.

I hope it will have what fans of X-Force will expect. I think it will be a little edgier, I think you'll see some characters with different takes on what it means to be a mutant. There will be some grey areas that the movies haven't yet been explored. It won't be as "overt." This movie is more about the grey areas in between.

I'm going to take some big ideas from the X-universe and flip them, I think in an interesting way. It's hard to talk about that, though, without being specific. I probably shouldn't have even talked about that at all because I can't get into the specifics but I will say it's similar to Kick-Ass 2 in that it wasn't an open assignment, it wasn't "We're going to make an X-Force movie, who's interested? Here's what the movie's going to be."

When Mark [Millar] got the job with Fox I said "The first movie you guys should make is an X-Force movie and here's how you should do it." And that got him excited, and that got the studio excited and that's the movie I'm writing.
I'm literally in the same hotel as where I conducted the interview, just a few doors up the corridor. Time to head for home.
Kick-Ass 2 is released across the UK onAugust 14th and in the US on August 23rd.