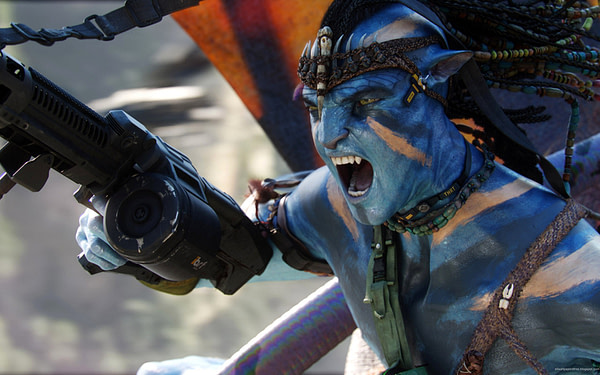 It seems like there's something in the water down in New Zealand. Just after Peter Jackson has wrapped on his three Hobbit movies, his new neighbour James Cameron has decided to take on a similarly epic-scaled undertaking of his own, committing to film not the expected two but three Avatar sequels, all at once.
According to Fox's official announcement, production will start early next year and then the films will be released in December 2016, December 2017 and December 2018.
Recognising how huge a job he has in front of him, Cameron has recruited some writers to help fashion the screenplays. There's Josh Friedman, who we heard about yesterday; then there's Shane Salerno, who Cameron previously put to work on Fantastic Voyage; and also Rick Jaffa and Amanda Silver, writers of Dawn of the Planet of the Apes and at least one draft of the upcoming Jurassic Park sequel.
Here's the quote from Cameron that the studio have issued:
Building upon the world we created with Avatar has been a rare and incredibly rewarding experience. In writing the new films, I've come to realize that Avatar's world, story and characters have become even richer than I anticipated, and it became apparent that two films would not be enough to capture everything I wanted to put on screen. And to help me continue to expand this universe, I'm pleased to bring aboard Amanda, Rick, Shane and Josh — all writers I've long admired –­ to join me in completing the films screenplays.
I really don't think this set of films includes that prequel Cameron has proposed…
Weta Digital are lined up to do FX work on Avatar 2, 3 and 4, and a lot of R&D has been happening for years, now. The first fruits of their labour were shown off at Siggraph last week when audiences got to see some test footage from the latest iteration of simulcam.