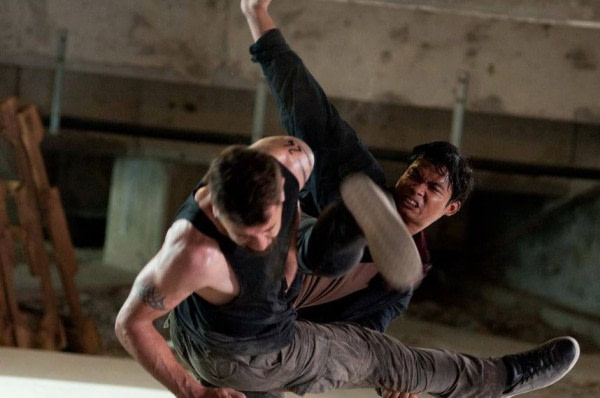 There was a sales promo for Tom Yum Goong 2 floating around online a while ago and a proper trailer surfaced earlier this week but Sahamongkol Film International, the company that are producing and distributing the film, have just posted a subtitled version of that trailer online. The perfect excuse to catch up with it here.
A new film starring Tony Jaa makes it highly anticipated for me, but one that also stars Yanin "Jeeja" Vismistananda, is directed by Prachya Pinkaew and features action choreography from Panna Rittikrai? I think I may need a sedative.
The trailer does a great job of hyping up Jaa's return after becoming a monk for a couple of years and also features some really tantalizing teases of some of the film's action set pieces. Some of which are assisted by CGI and wire work. Something that's a little out of the ordinary for Jaa.
[youtube]http://www.youtube.com/watch?v=e8Xr6AUak-s[/youtube]
Tom Yum Goong 2 will be released in Thailand later this year, before presumably being repackaged, recut and re-scored for the West as The Protector 2.
Lets hope my cynicism is proved wrong though and some of the good guys get their hands on the rights and do this one right.