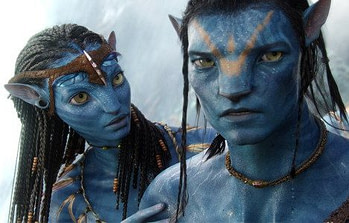 Though her credit on the film doesn't make it entirely clear, Avatar featured some screenplay work by Laeta Kalogridis alongside that of writer-director James Cameron. For the sequels – or at least first sequel – The Wrap are reporting that Cameron has called in Josh Friedman to lend a hand.
Friedman was the creator of the Terminator TV series Sarah Connor Chronicles and scripted the pilot of the abandoned Locke and Key series. He first became infamous, however, for a blog post made when he was offered work on Snakes on a Plane.
In that very post, interestingly enough, Friedman said:
Now I'm not a big rewrite guy and I do not love the ambulance chasing quality to script doctoring… I have done less than many but more than some and it's been a while since I've been holier than thou about that part of the business.
I've heard some well-sourced rumours about Avatar 2 – specifically concerning how Sigourney Weaver would come back – but they're not exactly fresh. I wonder how much Cameron's premise might have evolved in the last year or two? And if Friedman's input will be on that kind of scale at all, or just limited to character, "small beat" and dialogue work?
Incidentally, with Kalogridis as one of the co-writers on Terminator 5, there's not a single screenwriter mentioned in this story who hasn't, at one time or another, put words into the mouth of a Terminator.