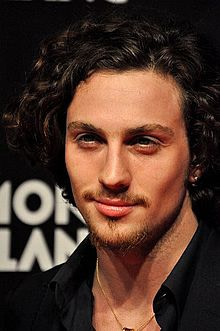 Earlier this afternoon I trudged through the London rain and met up with Aaron Taylor-Johnson, a young man I last saw in the altogether sunnier climes of the San Diego Comic-Con.
In just a couple of weeks, Johnson will be back on the UK's big screen with Kick-Ass 2, reprising the lead role of Kick-Ass himself, Dave Lizewski. That film made for the majority of our conversation, but Johnson did also spare a few words for an update on his involvement with the Avengers sequel, Age of Ultron, and the character of Quicksilver.
Here's what he had to tell me.
Firstly, I'm flattered to have been offered to be one of The Avengers. Honestly, I think it's one of the best fucking compliments you can have, to be part of that gang, for sure.

For me, it's always about character, so if you haven't got the basis of something to grab hold of int he personality, you're lost. It doesn't matter if he's got a fucking great power it's always about what's going through that guy's mind.

That character, him and his sister have been abandoned by his mother and father, they're from Eastern Europe and they look out for each other, they've struggled through life. There's already so much there, and then there's thousands of comic books to go dive into to get that character, and that's what you work on really.

That piece is such an ensemble that you have to find how that character can really stand out, not only amongst movie stars but iconic superheroes. He's such a small piece that you don't just jump onto a job like that and put the suit on, you really need to have some backstory and a mindset for that character, so we'll keep working on it and we'll see.
Thanks again to Aaron for taking the time to chat. You can read more about what we discussed closer to the release of Kick-Ass 2 which is happening on August 14th in the UK and August 23rd in the US.